TRATAMENTO DE LESÃO ENDODÔNTICA PRIMÁRIA COM ENVOLVIMENTO PERIODONTAL: RELATO DE CASO
Keywords:
Biocerâmicos, Doenças Periapicais, Endodontia, Terapia do Canal Radicular
Abstract
Este artigo descreve um relato de caso clínico e tratamento de uma lesão endodôntica primária com envolvimento envolvimento periodontal do dente 46 e o acompanhamento radiográfico após 4 meses do tratamento proposto. Clinicamente, foi observado drenagem induzida, à palpação, de secreção purulenta no sulco gengival e ausência de dor aguda espontânea. Ao exame radiográfico, uma extensa área de perda de osso foi observada ligados raízes mesial e distal e região de bifurcação. O diagnóstico pulpar sugestivo foi de necrose enquanto o periodontal de periodontite apical assintomático. O preparo quimio-mecânica foi realizado de forma crown-down parcimoniosamente com a sistema Prodesign Logic (Easy Equipamentos Odontológicos, Belo Horizonte, MG, Brasil) e uso do hipoclorito de sódio a 2,5% como subtância química auxiliar. Foi utilizado medicação a base de hidroxido de cálcio durante 30 dias e em uma segunda consulta realizado a obturação pela técnica do cone único e cimento obturador biocerâmico Bio C Sealer (Ângelus Soluções Odontológicas, Londrina, PR, Brasil). O acompanhamento radiográfico mostrou reparo significativo da região periapical. A avaliação dos sinais e a correlação dos testes de diagnóstico foram de suma importância para chegar ao diagnóstico e ao gerenciamento adequado.
Downloads
Download data is not yet available.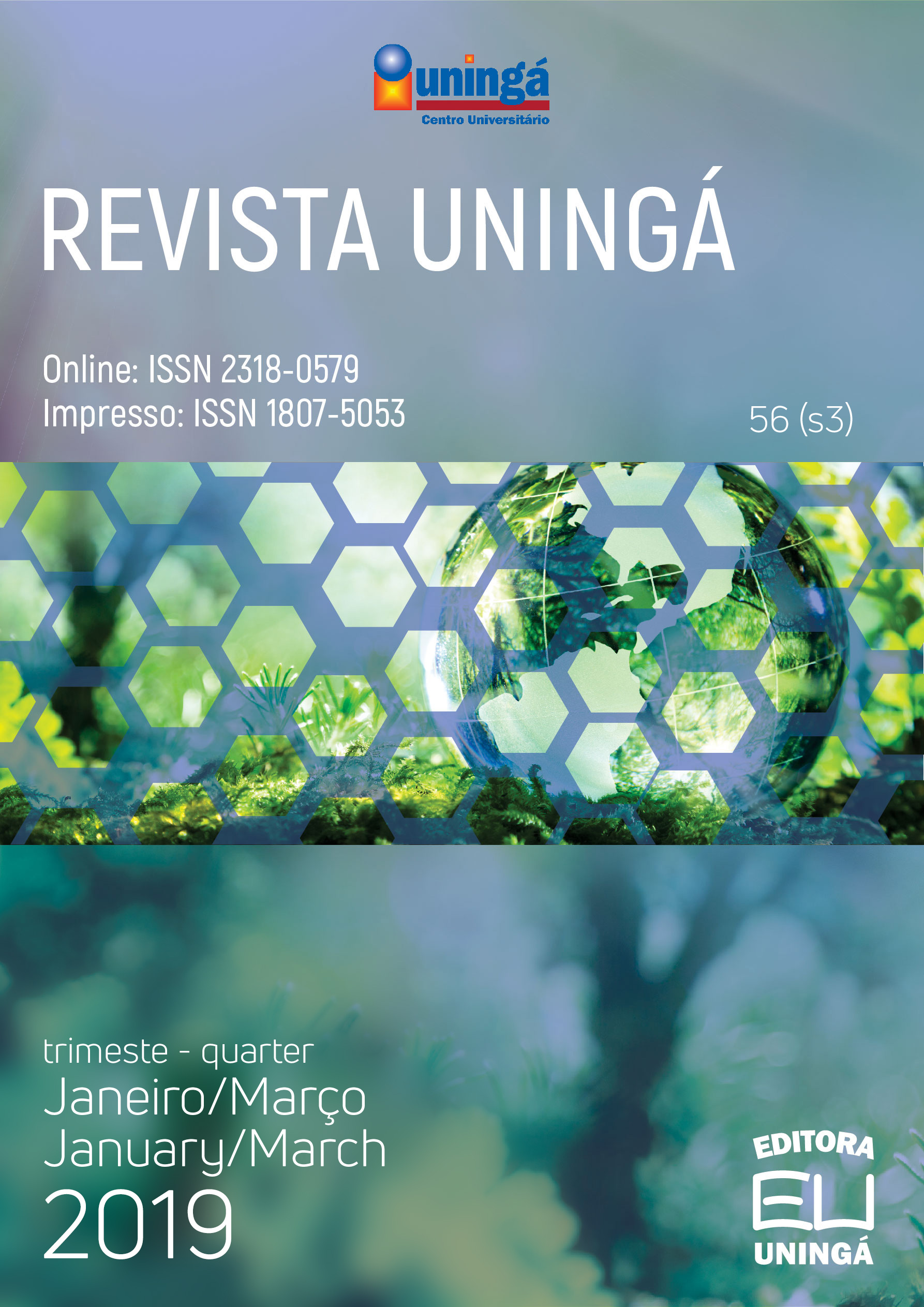 Downloads
How to Cite
Cardoso, R. M., & de Albuquerque, D. S. (2019). TRATAMENTO DE LESÃO ENDODÔNTICA PRIMÁRIA COM ENVOLVIMENTO PERIODONTAL: RELATO DE CASO. Revista Uningá, 56(S3), 139–145. https://doi.org/10.46311/2318-0579.56.eUJ2771
License
I declare/we declare that the text submitted here is original, of my own authorship and does not infringe any type of third party rights. The content is my/our sole responsibility. Possible research involving animals and/or human beings is in accordance with Resolution 196/96 of the National Health Council and its complements. I declare that I am/we are in possession of the written consent of patients and that the research and its procedures were timely and adequately approved by the Ethics Committee of the institution of origin. We further declare that all institutional affiliations and all sources of financial support for the work are duly informed. I certify that there is no commercial or associative interest that represents a conflict of interest related to the submitted work. If there is commercial interest, in addition to the technical and academic ones, in the publication of the article, the information will be reported during the text.