OS IMPACTOS DOS ACIDENTES DE TRÂNSITO POR LESÃO CORPORAL NA VIDA DOS VITIMADOS EM FACE AO CONTROLE SOCIAL DO ESTADO
Abstract
O acidente de trânsito é um fenômeno que causa lesões, afetando a vida pessoal, profissional e familiar dos vitimados. O estudo em foco é resultado de uma pesquisa exploratória com abordagem crítico-analítica, efetuado na Vara de Execuções de Penas e Medidas Alternativas em Belém do Pará. A amostra envolveu casos de lesões corporais escolhidos aleatoriamente entre os processos em fase de execução de pena. Através da análise documental dos processos foi possível obter localização, dados socioeconômicos dos sujeitos da pesquisa e referentes aos acidentes, bem como entrevistas aplicadas para capturar a essência do fenômeno pesquisado. Os resultados indicaram que o impacto que o acidente de trânsito causa na vida dos vitimados ultrapassa os danos visíveis, afetando a vida pessoal e profissional da vítima.  No que tange ao Estado, a presença é percebida na esfera judicial, sendo a respectiva Vara um dos órgãos executores de sentença condenatória.
Downloads
Download data is not yet available.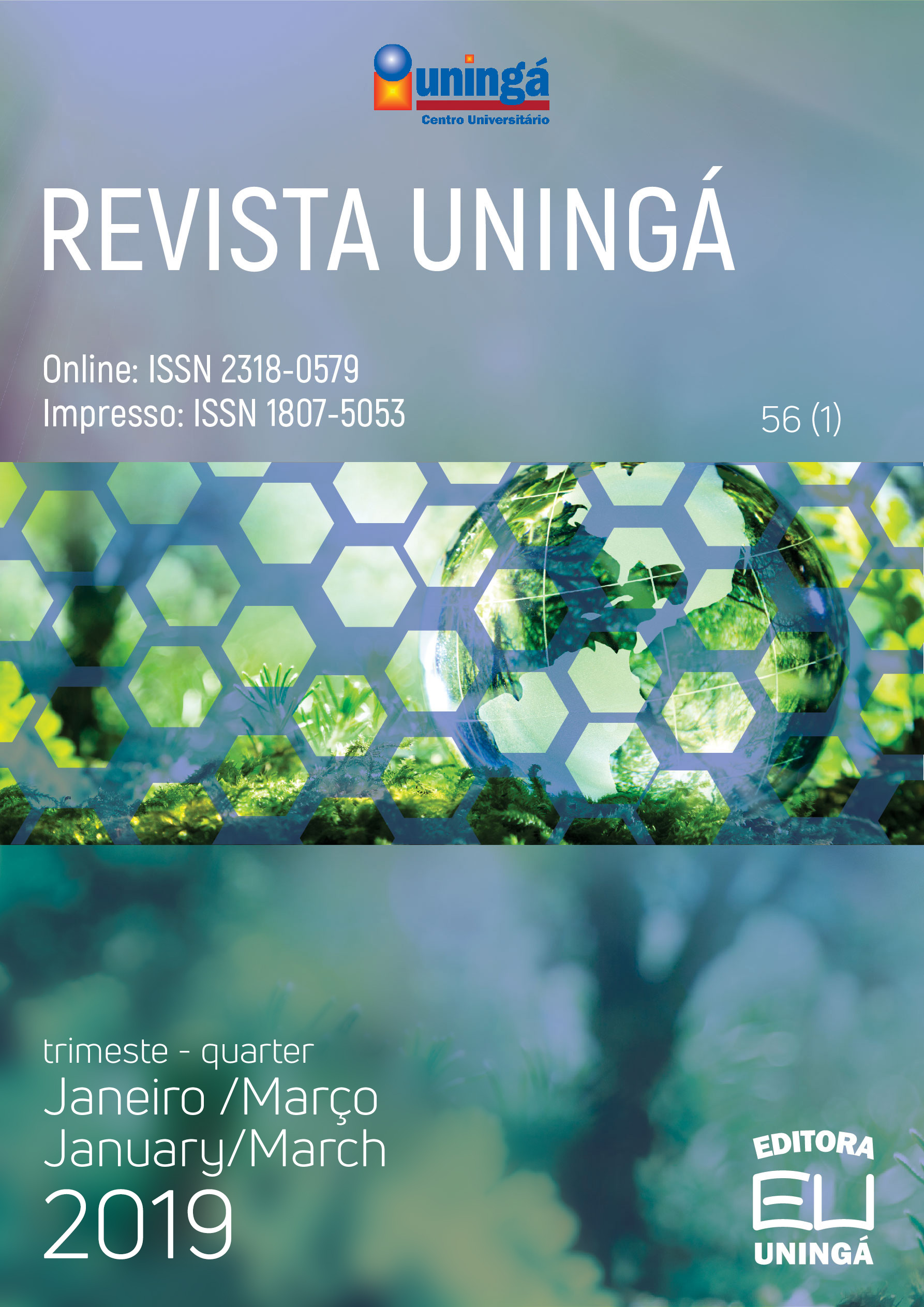 Downloads
How to Cite
Tobias, M. S. G., & Cruz, M. J. A. (2019). OS IMPACTOS DOS ACIDENTES DE TRÂNSITO POR LESÃO CORPORAL NA VIDA DOS VITIMADOS EM FACE AO CONTROLE SOCIAL DO ESTADO. Revista Uningá, 56(1), 168–183. https://doi.org/10.46311/2318-0579.56.eUJ2736
License
I declare/we declare that the text submitted here is original, of my own authorship and does not infringe any type of third party rights. The content is my/our sole responsibility. Possible research involving animals and/or human beings is in accordance with Resolution 196/96 of the National Health Council and its complements. I declare that I am/we are in possession of the written consent of patients and that the research and its procedures were timely and adequately approved by the Ethics Committee of the institution of origin. We further declare that all institutional affiliations and all sources of financial support for the work are duly informed. I certify that there is no commercial or associative interest that represents a conflict of interest related to the submitted work. If there is commercial interest, in addition to the technical and academic ones, in the publication of the article, the information will be reported during the text.