RELATO DE CASO: SÍNDROME POLIGLANDULAR AUTOIMUNE TIPO I EM PACIENTE ESPECIAL
Abstract
A síndrome poliglandular autoimune tipo I (SPA-I) é uma doença autossômica recessiva rara, com destruição de tecido endócrino imuno-mediada. O diagnóstico é firmado na presença de pelo menos duas das seguintes manifestações maiores: candidíase, hipoparatireoidismo e Doença de Addison. Outras manifestações clínicas podem estar presentes, incluindo hipogonadismo hipergonadotrófico, hepatite crônica ativa, gastrite atrófica, má absorção e doença autoimune da tireóide. O objetivo desse trabalho foi descrever um caso de Síndrome Poliglandular Autoimune Tipo 1, associada a outras patologias em uma paciente especial, acompanhada pelo setor de endocrinologia do Hospital Norte do Paraná. O relato de caso se trata de um Paciente F.S.S., 24 anos, diagnosticada com Síndrome Poliglandular Autoimune Tipo 1, apresentando Doença de Addison (associação de 70%), Hipogonadismo com amenorréia primária (associação de 72%), Hipoparatiroidismo (associação 86%), Hipotiroidismo (associação de 18%) e Vitiligo (associação 26%). A tríade de manifestações principais ocorre em cerca de 50-60% dos doentes, segundo uma ordem cronológica bem estabelecida: candidíase (surge antes dos 5 anos) a paciente em questão não desenvolveu, sendo este um caso raro, seguida de hipoparatiroidismo (com diagnóstico prévio aos 10 anos) e por fim doença de Addison auto-imune (detectada antes dos 15 anos). Concluí-se que a detecção precoce da síndrome poliglandular auto-imune e a realização de terapia de substituição adequada pode controlar a doença. No entanto é recomendável que haja acompanhamento regularmente com endocrinologista para realização e acompanhamento de exames rotineiros.
Downloads
Download data is not yet available.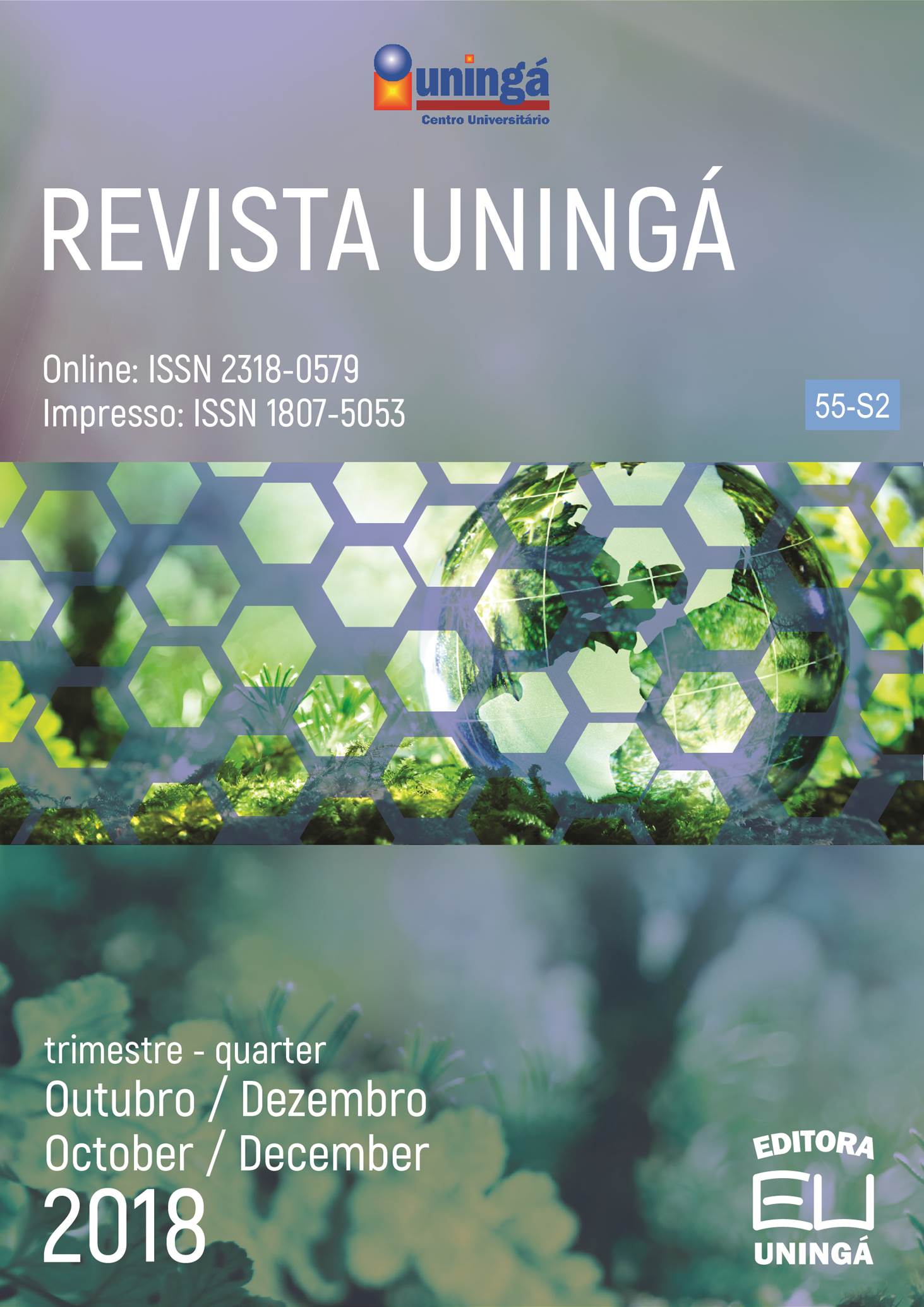 Downloads
How to Cite
Hikida, M., Moure, N. M., & Itimura, I. Y. (2018). RELATO DE CASO: SÍNDROME POLIGLANDULAR AUTOIMUNE TIPO I EM PACIENTE ESPECIAL. Revista Uningá, 55(S2), 103–111. https://doi.org/10.46311/2318-0579.55.eUJ2706
License
I declare/we declare that the text submitted here is original, of my own authorship and does not infringe any type of third party rights. The content is my/our sole responsibility. Possible research involving animals and/or human beings is in accordance with Resolution 196/96 of the National Health Council and its complements. I declare that I am/we are in possession of the written consent of patients and that the research and its procedures were timely and adequately approved by the Ethics Committee of the institution of origin. We further declare that all institutional affiliations and all sources of financial support for the work are duly informed. I certify that there is no commercial or associative interest that represents a conflict of interest related to the submitted work. If there is commercial interest, in addition to the technical and academic ones, in the publication of the article, the information will be reported during the text.