FRATURA DO RÁDIO DISTAL: AVALIAÇÃO DA CONCORDÂNCIA DAS CLASSIFICAÇÕES AO, FRIKMAN E UNIVERSAL ENTRE PRECEPTORES E RESIDENTES DE ORTOPEDIA E TRAUMATOLOGIA DO HONPAR
Abstract
As fraturas do terço distal do rádio, correspondem de 10% – 12% das fraturas total do esqueleto e tem correspondido à maior parcela de agravos ortopédicos atendidos nos serviços de emergência hospitalar da rede pública. Vários autores tentaram classificar as fraturas do terço distal do rádio, entretanto, nenhuma classificação é totalmente aceita, por não possuir elementos suficientes que orientem o tratamento, bem como o prognóstico dessas fraturas. O objetivo deste trabalho é compartilhar experiências no tratamento da fratura do terço distal do rádio, enfatizando as classificações descritas (AO, Frykman e Universal), e que hoje temos conhecimento na área ortopédica. Foi realizado um levantamento com 30 pacientes admitidos no HONPAR - Hospital Norte do Paraná com FDR ocorridas nos anos de 2014/2016, Diagnosticadas através de exames de imagem, radiografia simples, em duas incidências antero posterior (AP) e perfil (P). Foram apresentadas as radiografias a 3 ortopedistas, e 4 residente com finalidade de se avaliar a concordância, inter avaliador quanto ao uso da classificação de Frykman, universal e AO. Os resultados, mostraram que as três classificações estudadas se mantiveram com uma concordância moderada, de acordo com o método estatístico KAPPA, mostrando-se de pouca divergência com os trabalhos.
Downloads
Download data is not yet available.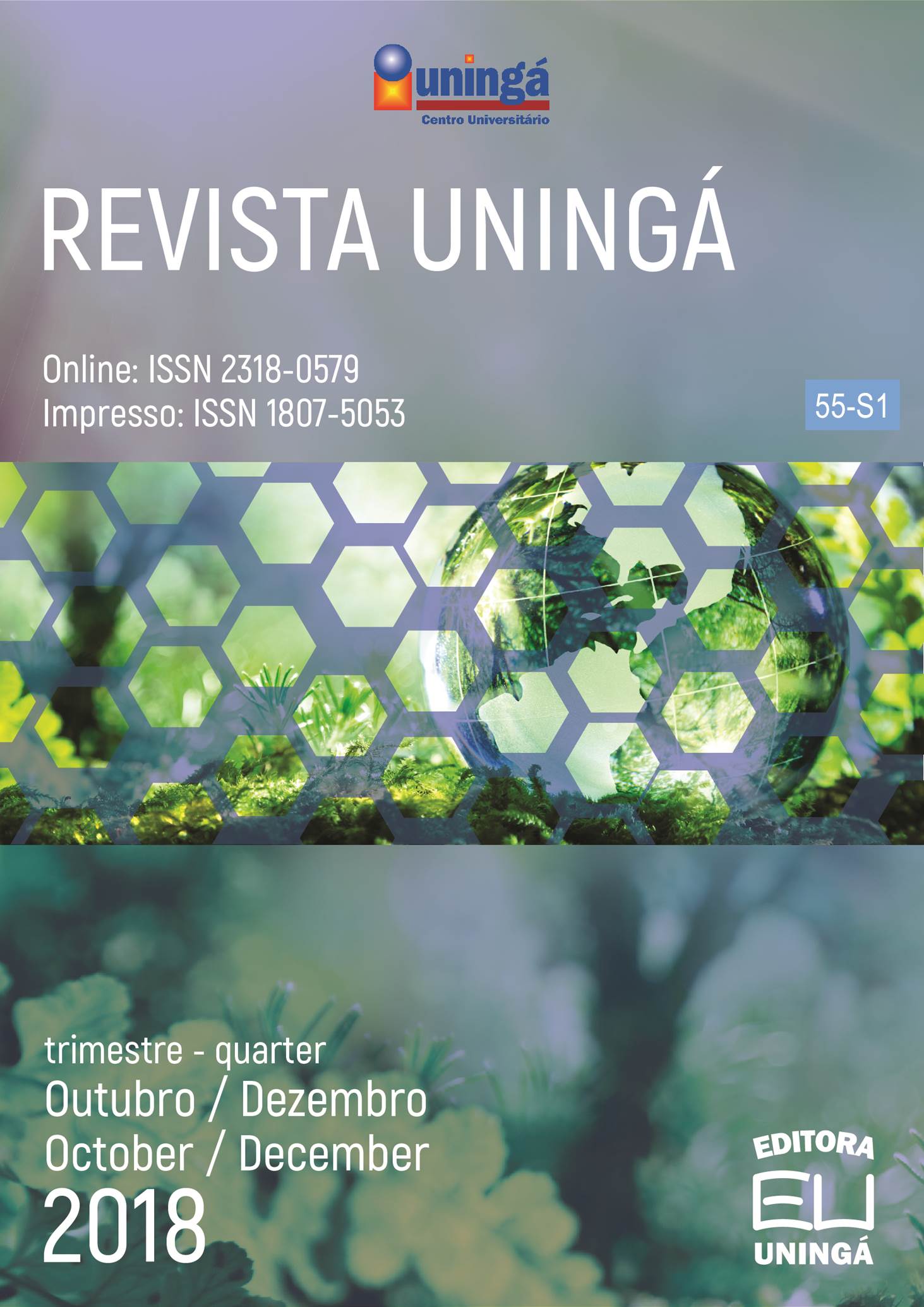 Downloads
How to Cite
Soares, F. D., & de Marcos, F. M. (2018). FRATURA DO RÁDIO DISTAL: AVALIAÇÃO DA CONCORDÂNCIA DAS CLASSIFICAÇÕES AO, FRIKMAN E UNIVERSAL ENTRE PRECEPTORES E RESIDENTES DE ORTOPEDIA E TRAUMATOLOGIA DO HONPAR. Revista Uningá, 55(S1), 83–88. https://doi.org/10.46311/2318-0579.55.eUJ2665
License
I declare/we declare that the text submitted here is original, of my own authorship and does not infringe any type of third party rights. The content is my/our sole responsibility. Possible research involving animals and/or human beings is in accordance with Resolution 196/96 of the National Health Council and its complements. I declare that I am/we are in possession of the written consent of patients and that the research and its procedures were timely and adequately approved by the Ethics Committee of the institution of origin. We further declare that all institutional affiliations and all sources of financial support for the work are duly informed. I certify that there is no commercial or associative interest that represents a conflict of interest related to the submitted work. If there is commercial interest, in addition to the technical and academic ones, in the publication of the article, the information will be reported during the text.