ISQUEMIA MESENTÉRICA AGUDA: RELATO DE CASO
Abstract
A isquemia mesentérica aguda (IMA) compreende um grupo de processos fisiopatológicos que levam a uma via final comum – a necrose intestinal e conduzem uma série de eventos que culminam na disfunção de múltiplos órgãos e à morte. Está descrita na literatura como uma doença rara, porém aumenta exponencialmente com a idade e apresenta gravidade significativa e alta taxa de mortalidade. O rápido diagnóstico e o tratamento imediato para restaurar o fluxo sanguíneo é a chave para reduzir a elevada taxa de morte atribuída à doença. Objetivos: Realizar uma atualização científica e relatar um caso de isquemia mesentérica aguda voltada aos profissionais da classe médica responsáveis pela avaliação inicial de pacientes com diagnóstico suspeito da enfermidade.  Conclusão: Apesar da dificuldade de ser fazer o diagnóstico precoce de IMA, devido aos sintomas iniciais apresentarem-se inespecíficos, houve por parte da equipe médica rapidez e imediatismo no diagnóstico e tratamento desse paciente; o que pode ter sido a chave para a sobrevivência do mesmo.
Downloads
Download data is not yet available.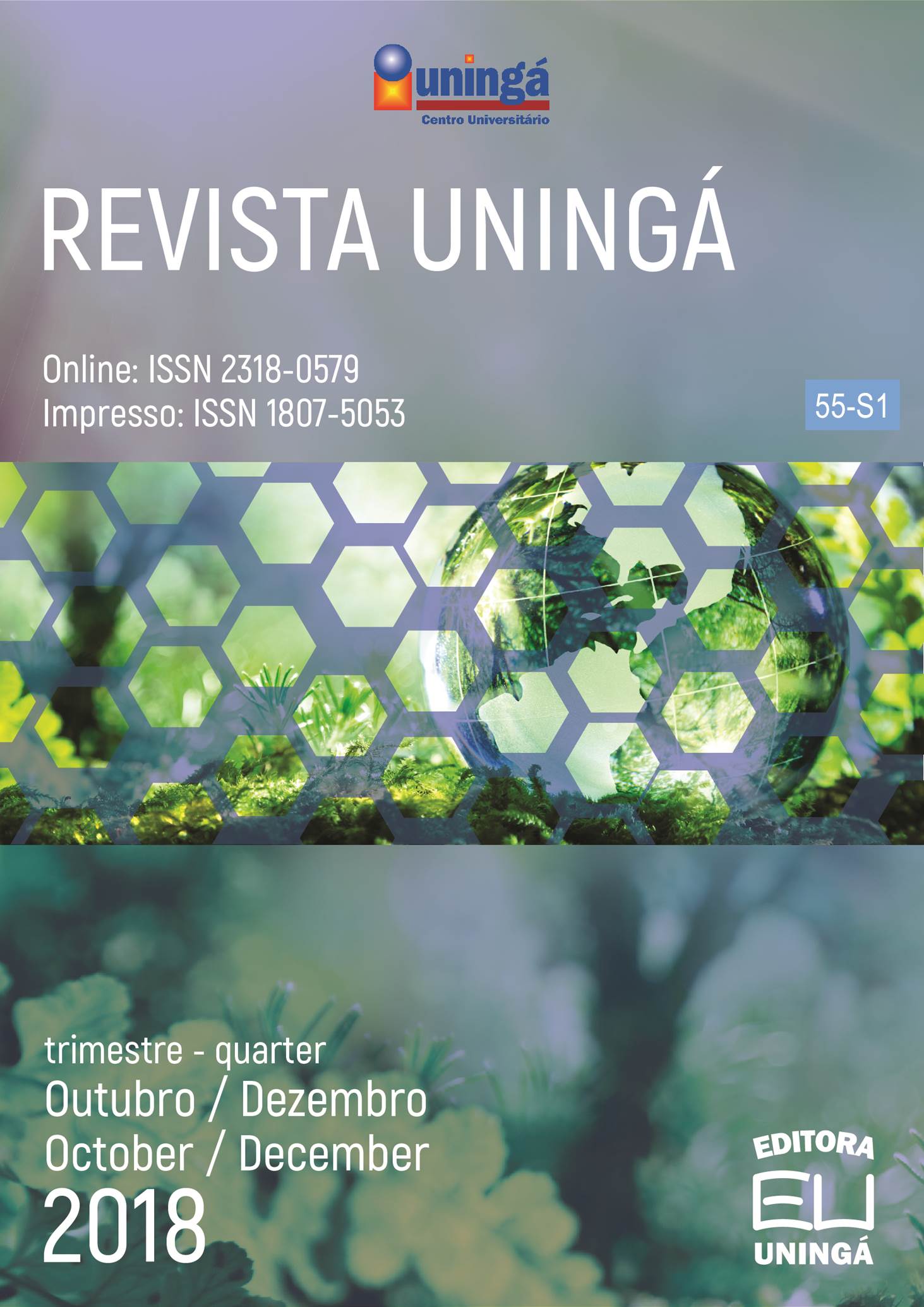 Downloads
How to Cite
Pereira, W. C. A. R., & Oliveira, L. F. P. (2018). ISQUEMIA MESENTÉRICA AGUDA: RELATO DE CASO. Revista Uningá, 55(S1), 59–65. https://doi.org/10.46311/2318-0579.55.eUJ2658
License
I declare/we declare that the text submitted here is original, of my own authorship and does not infringe any type of third party rights. The content is my/our sole responsibility. Possible research involving animals and/or human beings is in accordance with Resolution 196/96 of the National Health Council and its complements. I declare that I am/we are in possession of the written consent of patients and that the research and its procedures were timely and adequately approved by the Ethics Committee of the institution of origin. We further declare that all institutional affiliations and all sources of financial support for the work are duly informed. I certify that there is no commercial or associative interest that represents a conflict of interest related to the submitted work. If there is commercial interest, in addition to the technical and academic ones, in the publication of the article, the information will be reported during the text.