PANCREATITE AGUDA NO TRAUMA ABDOMINAL FECHADO: RELATO DE CASO
Keywords:
Pâncreas; Pancreatite; Trauma; mortalidade
Abstract
RESUMO
 A Pancreatite aguda traumática é uma causa incomum de pancreatite, de acordo com a literatura, porém pode evoluir de forma grave.  No caso relatado, uma adolescente de 16 anos evoluiu com pancreatite aguda após trauma de abdome fechado, apresentando algumas intercorrências na evolução do quadro, porém com desfecho favorável. Amilase de entrada era de 1.157 U/L (VR 125 U/L).  Os critérios de clínicos de gravidade como Ranson e APACHE II e tomográfico com escore de Balthazar revelaram mortalidade de 3 a 8%. A tomografia computadorizada de entrada evidenciou contusão pancreática com dilatação do ducto pancreático principal. A paciente foi submetida a laparotomia, onde foi realizada rafia da lesão pancreática e controle da hemorragia em retroperitônio. Paciente apresentou boa evolução do quadro, mesmo tendo evoluído com abscesso pancreático, com necessidade de drenagem cirúrgica.
PALAVRAS-CHAVE: Pâncreas; Pancreatite; Trauma; mortalidade.
Downloads
Download data is not yet available.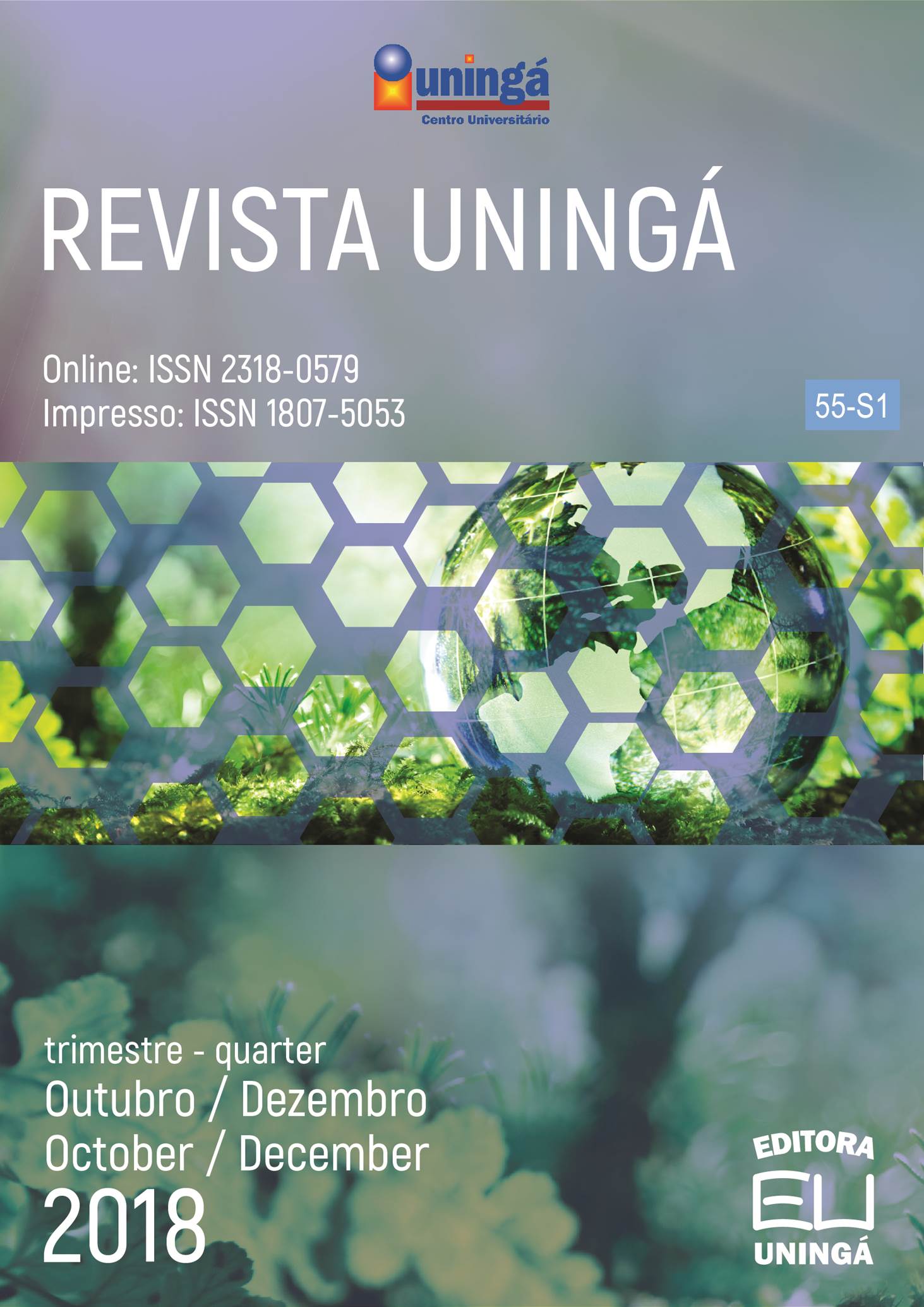 Downloads
How to Cite
Ancioto, K., Yaedo, R., Tokuda, L. E., & da Silva, M. de M. (2018). PANCREATITE AGUDA NO TRAUMA ABDOMINAL FECHADO: RELATO DE CASO. Revista Uningá, 55(S1), 89–96. https://doi.org/10.46311/2318-0579.55.eUJ2634
License
I declare/we declare that the text submitted here is original, of my own authorship and does not infringe any type of third party rights. The content is my/our sole responsibility. Possible research involving animals and/or human beings is in accordance with Resolution 196/96 of the National Health Council and its complements. I declare that I am/we are in possession of the written consent of patients and that the research and its procedures were timely and adequately approved by the Ethics Committee of the institution of origin. We further declare that all institutional affiliations and all sources of financial support for the work are duly informed. I certify that there is no commercial or associative interest that represents a conflict of interest related to the submitted work. If there is commercial interest, in addition to the technical and academic ones, in the publication of the article, the information will be reported during the text.