ODONTOMA COMPOSTO EM REGIÃO ANTERIOR DA MAXILA
Keywords:
Anormalidades Dentarias, Odontoma, Maxila
Abstract
O odontoma é o tipo de tumor mais comum dentre os tumores odontogênicos, é considerado uma anomalia de desenvolvimento, sendo subdivido em odontoma composto e complexo, podendo ter associações entre as duas divisões, estando estes quase sempre associados a dentes inclusos. O diagnóstico se baseia na análise clínica e radiográfica associado ao exame histopatológico. O presente artigo tem como principal objetivo relatar  a resolução de um caso de odontoma composto, demostrando o passo a passo da remoção cirúrgica deste tumor em região anterior da malixa, em um paciente do sexo masculino de 32 anos.
Downloads
Download data is not yet available.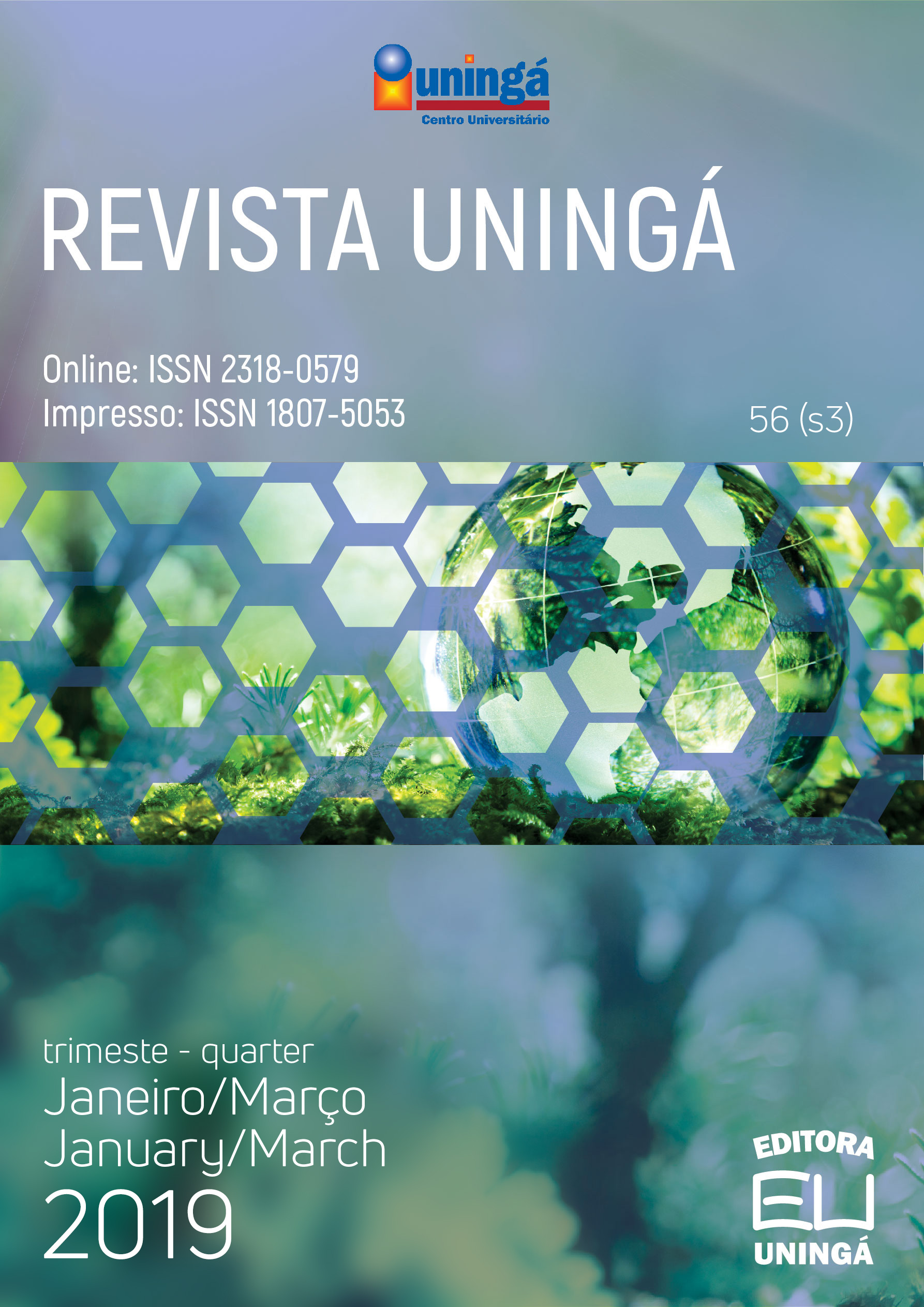 Downloads
How to Cite
Nascimento, L. H. A., Deip, L. F. A., Silva, T. da S. e, do Nascimento, S. L. C., Torres, R. S., Tavares, P. M. H., Saldaña, M. A. Q., Martins, V. B., Oliveira, M. V. de, & Mota Junior, J. (2019). ODONTOMA COMPOSTO EM REGIÃO ANTERIOR DA MAXILA. Revista Uningá, 56(S3), 52–57. https://doi.org/10.46311/2318-0579.56.eUJ2610
License
I declare/we declare that the text submitted here is original, of my own authorship and does not infringe any type of third party rights. The content is my/our sole responsibility. Possible research involving animals and/or human beings is in accordance with Resolution 196/96 of the National Health Council and its complements. I declare that I am/we are in possession of the written consent of patients and that the research and its procedures were timely and adequately approved by the Ethics Committee of the institution of origin. We further declare that all institutional affiliations and all sources of financial support for the work are duly informed. I certify that there is no commercial or associative interest that represents a conflict of interest related to the submitted work. If there is commercial interest, in addition to the technical and academic ones, in the publication of the article, the information will be reported during the text.