MINI IMPLANTE NA ANCORAGEM ORTODÔNTICA: REVISÃO DE LITERATURA
Keywords:
Ancoragem esquelética. mini implante. intrusao dentária
Abstract
RESUMO
Um dos procedimentos mais recomendados pela literatura ortodôntica contemporânea, para o tratamento de intrusão dentária é através do sistema de mini implante. As descobertas são recentes, partindo com Branemark na década de sessenta, vários outros especialistas deram continuidade ao desenvolvimento e aperfeiçoamento da técnica, até a chegada dela no brasil em 1987.
Deste modo, foram expostas as vantagens e cautelas a serem tomadas no que diz respeito a instalação e biossegurança para que se obtenha sucesso no referido tratamento ortodôntico, qual seja, intrusão dentária, ponto de extrema importância da odontologia abordado neste.  
Neste espeque, o maior ponto de relevância abordado neste trabalho refere-se à intrusão de molares, sendo abordado, inclusive, indicações clínicas e o método para a correta instalação deste dispositivo.
PALAVRAS CHAVE: Ancoragem esquelética. Mini-implante. Intrusão dentária.
ABSTRACT
One of the procedures most recommended by the contemporary orthodontic literature for the treatment of dental intrusion is through the mini implant system. The discoveries are recent, starting with Branemark in the sixties, several other specialists gave continuity to the development and improvement of the technique, until the arrival of her in Brazil in 1987.
In this way, the advantages and cautions to be taken with respect to the installation and biosafety were presented so that success in said orthodontic treatment, that is, dental intrusion, point of extreme importance of the dentistry addressed in this one.
In this regard, the major point of relevance addressed in this study refers to molar intrusion, and clinical indications and method for the correct installation of this device are addressed.
KEYWORDS:  Skeletal anchorage. Mini-implant. Intrusion.
Downloads
Download data is not yet available.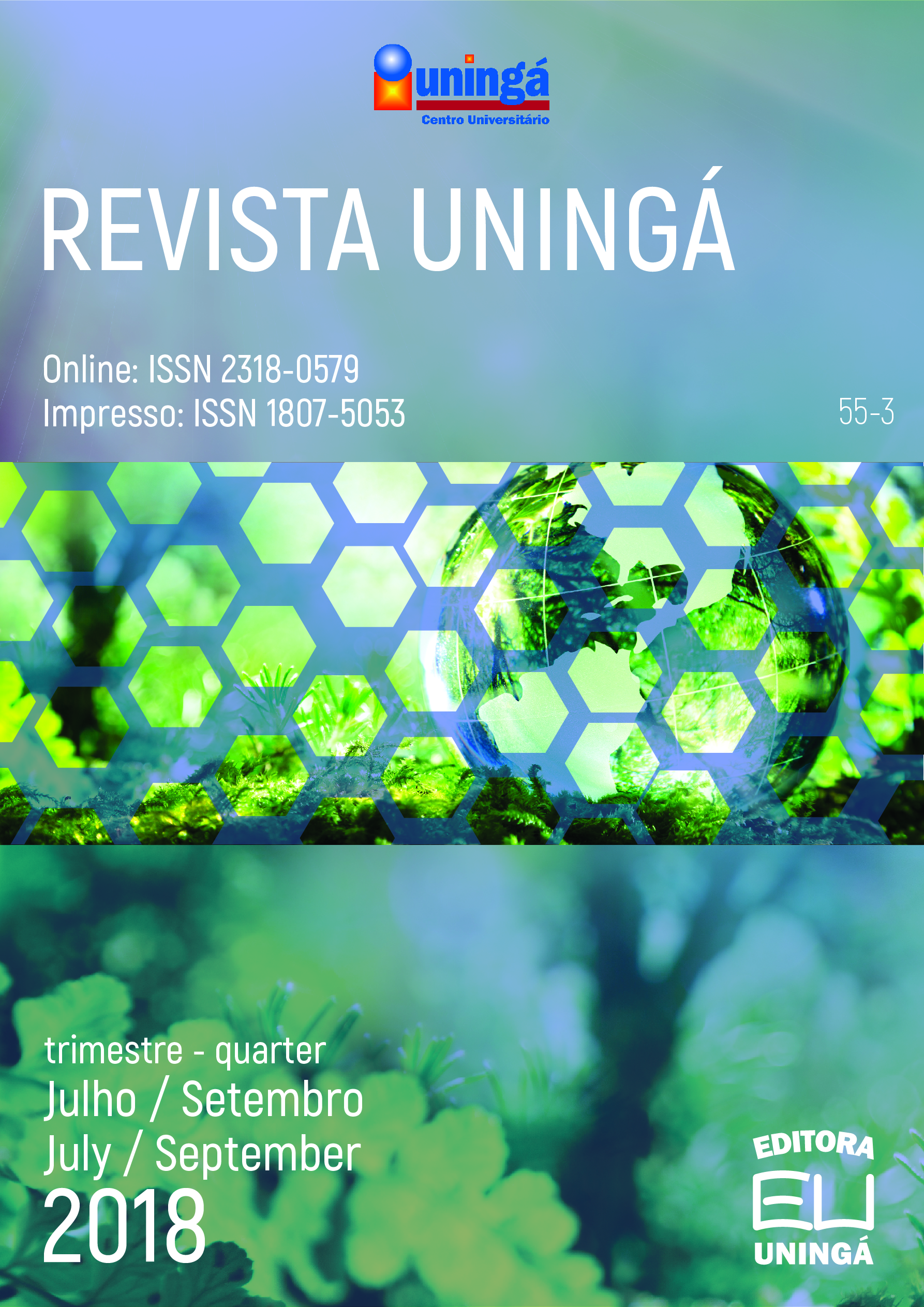 Downloads
How to Cite
Veiga, F. S. da, & de Oliveira, R. C. G. (2018). MINI IMPLANTE NA ANCORAGEM ORTODÔNTICA: REVISÃO DE LITERATURA. Revista Uningá, 55(3), 199–207. https://doi.org/10.46311/2318-0579.55.eUJ251
License
I declare/we declare that the text submitted here is original, of my own authorship and does not infringe any type of third party rights. The content is my/our sole responsibility. Possible research involving animals and/or human beings is in accordance with Resolution 196/96 of the National Health Council and its complements. I declare that I am/we are in possession of the written consent of patients and that the research and its procedures were timely and adequately approved by the Ethics Committee of the institution of origin. We further declare that all institutional affiliations and all sources of financial support for the work are duly informed. I certify that there is no commercial or associative interest that represents a conflict of interest related to the submitted work. If there is commercial interest, in addition to the technical and academic ones, in the publication of the article, the information will be reported during the text.