MENTES MONSTRUOSAS: AS CONTRIBUIÇÕES ATUAIS DA PSICANÁLISE SOBRE A PSICOPATIA
Keywords:
Psicopatia; Psicanálise; Estrutura Psíquica; Tratamento
Abstract
O tema psicopatia é, ainda, pouco discutido nos dias atuais se comparado a outras organizações psíquicas, a sociedade convive com os ditos "psicopatas" todos os dias, mas possui poucas informações sobre eles, assim, o presente trabalho tem o objetivo de analisar as contribuições atuais da psicanálise sobre a questão. Neste estudo, foi realizada uma pesquisa de cunho bibliográfico, além de uma abordagem qualitativa, que foi realizada eletronicamente a partir de acesso a base de dados PSIQUE que pertence à Sociedade Brasileira de Psicanálise de São Paulo (SBPSP). Foram encontrados 70 documentos, mas apenas 8 artigos foram selecionados. Essa seleção de artigos se baseou na questão "quais são as contribuições atuais da psicanálise acerca do termo, da personalidade e do tratamento da psicopatia?". O estudo profundo do tema psicopatia apresenta ser incipiente, de forma que, por meio dos diversos adjetivos como antissocial, manipulador, intratável, sem culpa, entre outros, gera-se um retrocesso nos estudos clínicos dos pesquisadores, apresentando uma impotência diante dos casos apontados como os mais complicados e desafiadores. Com isso, torna-se extremamente importante reconhecer a dinâmica das características da personalidade do psicopata, a compreensão clássica e pós-freudiana relacionada à estrutura psíquica dele, para que os profissionais futuramente estejam mais aptos a desenvolver tratamentos e reabilitação desses pacientes.
Downloads
Download data is not yet available.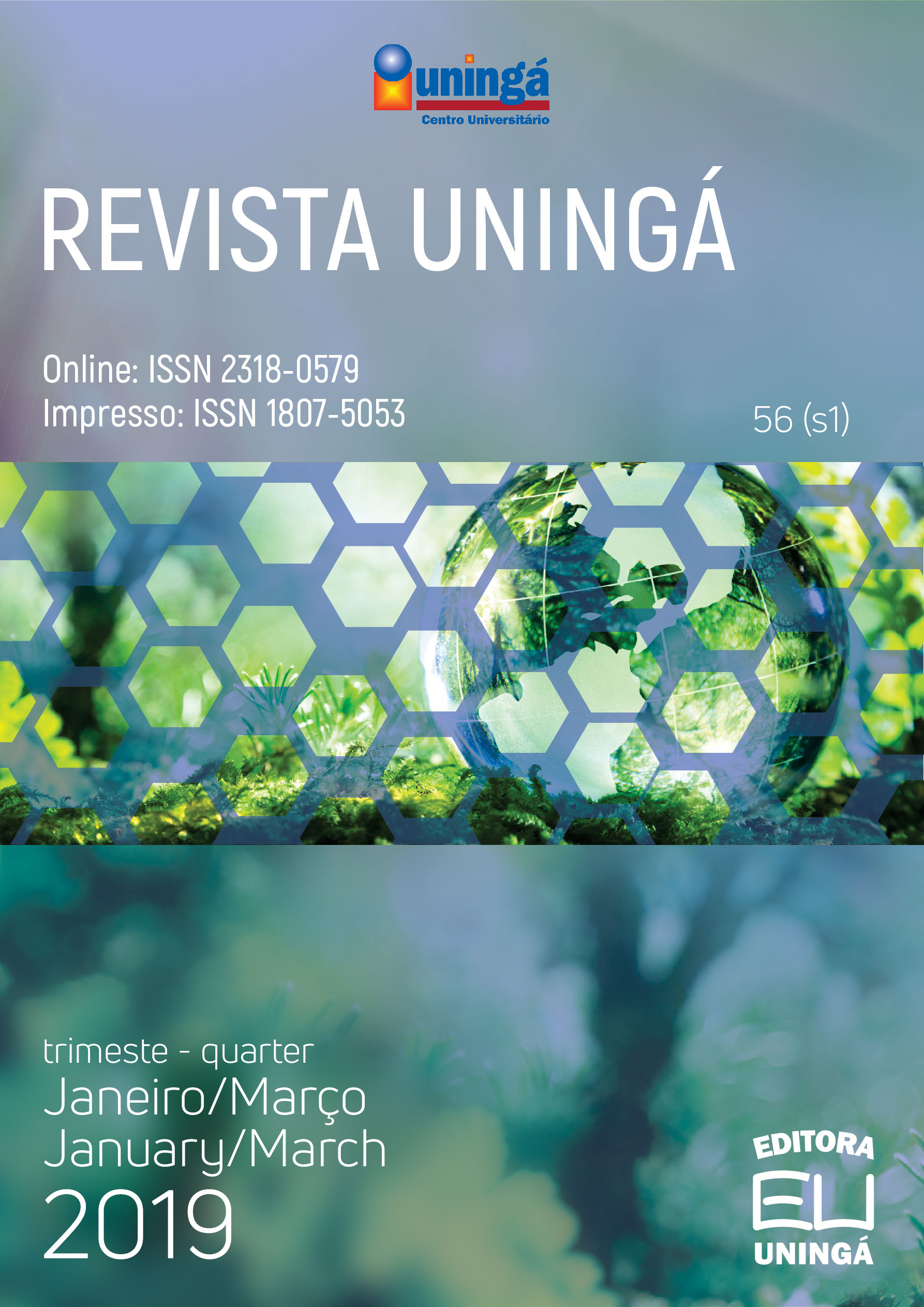 Downloads
How to Cite
Mello, J. S. de, & Gonzalez, F. (2019). MENTES MONSTRUOSAS: AS CONTRIBUIÇÕES ATUAIS DA PSICANÁLISE SOBRE A PSICOPATIA. Revista Uningá, 56(S1), 218–230. https://doi.org/10.46311/2318-0579.56.eUJ2490
License
I declare/we declare that the text submitted here is original, of my own authorship and does not infringe any type of third party rights. The content is my/our sole responsibility. Possible research involving animals and/or human beings is in accordance with Resolution 196/96 of the National Health Council and its complements. I declare that I am/we are in possession of the written consent of patients and that the research and its procedures were timely and adequately approved by the Ethics Committee of the institution of origin. We further declare that all institutional affiliations and all sources of financial support for the work are duly informed. I certify that there is no commercial or associative interest that represents a conflict of interest related to the submitted work. If there is commercial interest, in addition to the technical and academic ones, in the publication of the article, the information will be reported during the text.