FIBROMA ODONTOGÊNICO PERIFÉRICO GIGANTE TIPO RICO EM EPITÉLIO
Abstract
O fibroma odontogênico periférico é uma massa relativamente rara, benigna, não encapsulada e gengival de tecido conjuntivo fibroso, considerada a contrapartida extra-óssea do fibroma odontogênico central. Ele foi anteriormente bastante comumente confundido com o fibroma ossificante periférico, até a classificação da OMS (1992), classificado em tumores odontogênicos. O objetivo deste artigo é relatar um caso de fibroma odontogênico periférico gigante de tipo rico em epitélio, avaliando e analisando, segundo a literatura, as suas características. Utilizou-se como ferramenta de diagnóstico a coloração Picrossírius vermelho em campo claro, luz polarizada e fluorescência, uma técnica histológica comumente usada para visualizar colágeno pela determinação da histoquímica da cor de polarização.
Downloads
Download data is not yet available.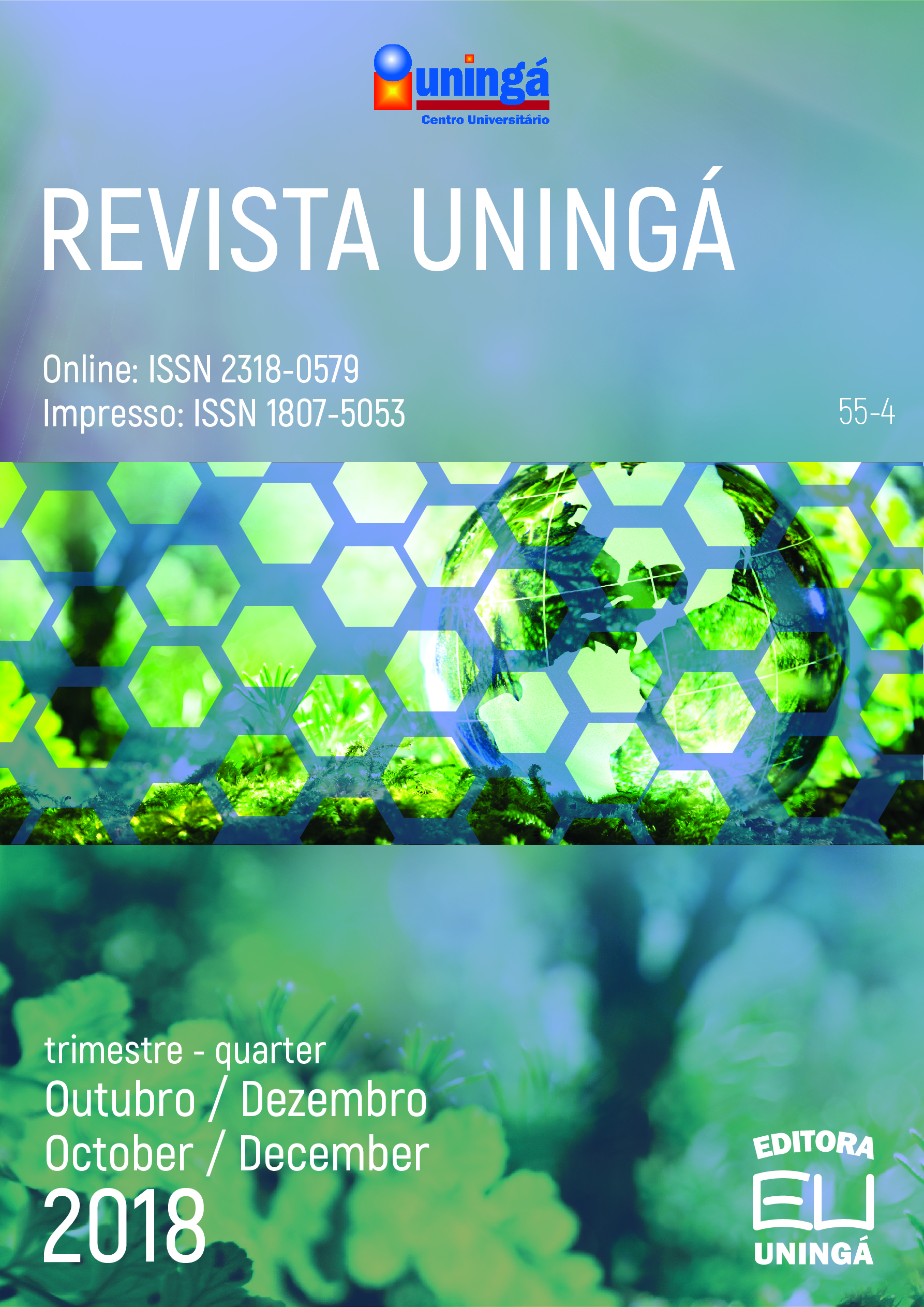 Downloads
How to Cite
do Nascimento, S. L. C., Fayad, F. T., Pinheiro, T. N., de Oliveira, M. V., Motta Junior, J., Albuquerque, G. C., & Martins, V. B. (2018). FIBROMA ODONTOGÊNICO PERIFÉRICO GIGANTE TIPO RICO EM EPITÉLIO. Revista Uningá, 55(4), 101–109. https://doi.org/10.46311/2318-0579.55.eUJ2253
License
I declare/we declare that the text submitted here is original, of my own authorship and does not infringe any type of third party rights. The content is my/our sole responsibility. Possible research involving animals and/or human beings is in accordance with Resolution 196/96 of the National Health Council and its complements. I declare that I am/we are in possession of the written consent of patients and that the research and its procedures were timely and adequately approved by the Ethics Committee of the institution of origin. We further declare that all institutional affiliations and all sources of financial support for the work are duly informed. I certify that there is no commercial or associative interest that represents a conflict of interest related to the submitted work. If there is commercial interest, in addition to the technical and academic ones, in the publication of the article, the information will be reported during the text.