CONHECENDO MELHOR INDIVÍDUO COM OSTOMIA OU OSTOMIZADO: COM RELAÇÃO À IMAGEM CORPORAL E O PSICOLÓGICO
Keywords:
Estomia, Colostomia, Estomas Peritoneais, Estomas Cirúrgicos, Autocuidado, Garantia Da Qualidade Dos Cuidados De Saúde
Abstract
Objetivo: conhecer melhor o individuo com ostomia: com relação a imagem corporal e o psicológico. Método: Trata-se de uma revisão integrativa da literatura em que foram encontrados 14 artigos com acostamento na leitura dos cabeçalhos dos próprios, em seguida, foi efetivada a leitura de todos os trabalhos escolhidos, separando-se 10 trabalhos, ao final foram selecionados 7 trabalhos os quais compôs a amostra desse estudo de acordo com os critérios de inclusão e exclusão. Discurção: O paciente quando se deparar com o diagnóstico que atribui a composição de um estoma, a pessoa pode reagir com diferentes atitudes. Conclusão: Este estudo nos mostrou uma breve visão da realidade de vida do paciente ostomizado vimos que esse pode reagir com diversas atitudes, tendo sentimentos de indiferença, inferioridade, exclusão, dentre outros, mais podendo o com o passar do tempo se adaptar psicologicamente e fisicamente a sua nova vida, e é de suma importância que uma equipe multiprofissional o auxilie e de o suporte necessário sendo de suma importância parra sua reabilitação, e essa assistência e acesso ao tratamento e dispositivos utilizados são garantidos por leis.
Downloads
Download data is not yet available.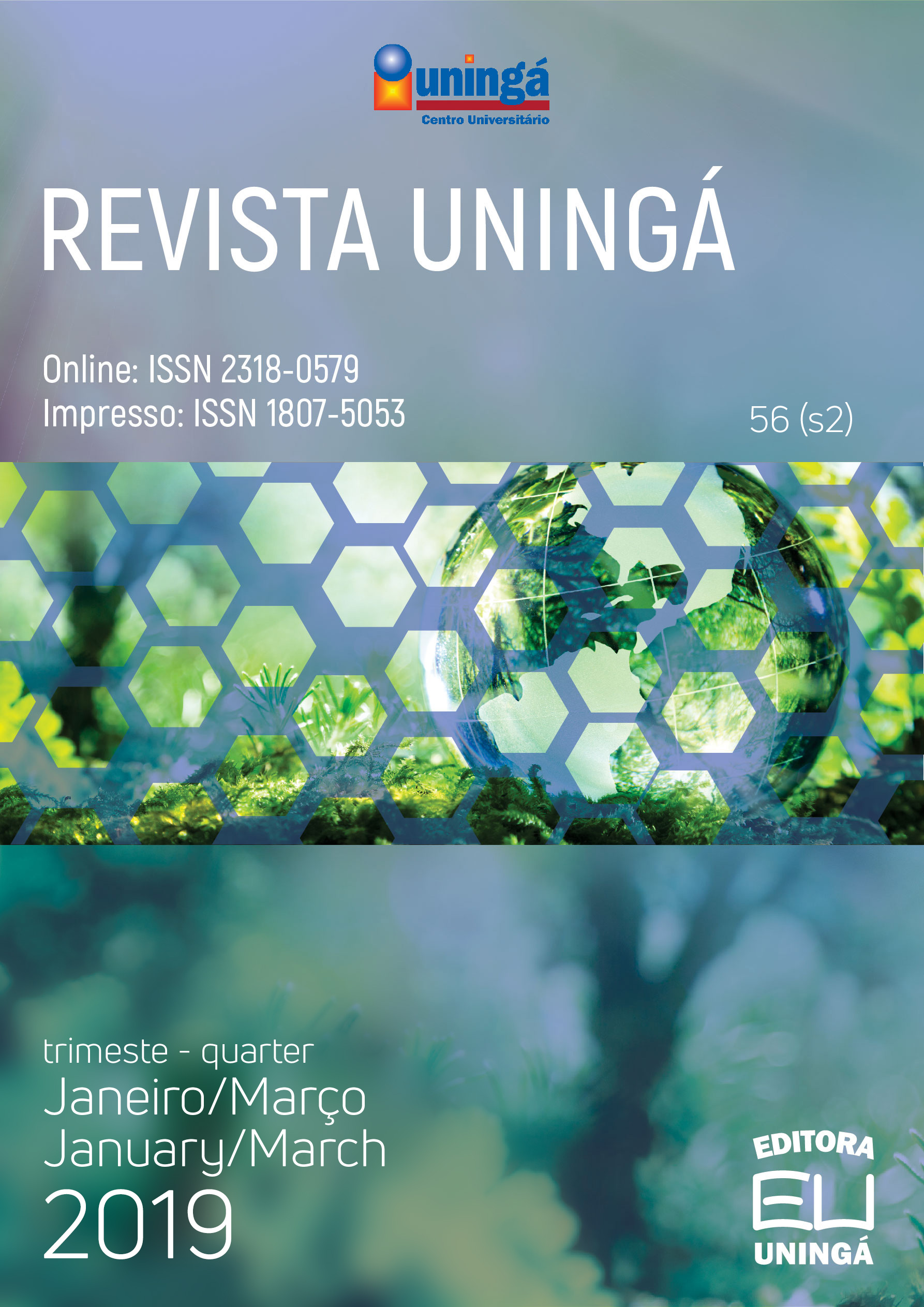 Downloads
How to Cite
Rocha, D. M. da, Gonçalves, L. C. da S., Costa, J. G. M., & Silva Junior, R. F. da. (2019). CONHECENDO MELHOR INDIVÍDUO COM OSTOMIA OU OSTOMIZADO: COM RELAÇÃO À IMAGEM CORPORAL E O PSICOLÓGICO. Revista Uningá, 56(S2), 94–99. https://doi.org/10.46311/2318-0579.56.eUJ2207
License
I declare/we declare that the text submitted here is original, of my own authorship and does not infringe any type of third party rights. The content is my/our sole responsibility. Possible research involving animals and/or human beings is in accordance with Resolution 196/96 of the National Health Council and its complements. I declare that I am/we are in possession of the written consent of patients and that the research and its procedures were timely and adequately approved by the Ethics Committee of the institution of origin. We further declare that all institutional affiliations and all sources of financial support for the work are duly informed. I certify that there is no commercial or associative interest that represents a conflict of interest related to the submitted work. If there is commercial interest, in addition to the technical and academic ones, in the publication of the article, the information will be reported during the text.