ORTODONTIA NO SUS
Abstract
RESUMO
Introdução: O Sistema Único de Saúde (SUS) está em constante mudança para melhor adequação ao nosso modelo de Atenção Básica a saúde, havendo a necessidade de produzir novos conhecimentos que se adequarem às necessidades da comunidade-alvo, promovendo então uma transformação a nível social, cultural e comportamental. Assim, o profissional odontológico voltado ao serviço público de saúde tem enfrentado novos desafios nesse cenário, onde o desencontro entre a formação dos profissionais de saúde e a necessidade do serviço realizado se torna um dilema, havendo a necessidade de se priorizar o indicativo epidemiológico da saúde bucal e disponibilizar para a população o acesso à promoção da saúde oral impulsionada pelas práticas de intervenção. Essa nova organização do modelo de atenção básica de saúde exige profissionais capacitados que possuam ampla visão de saúde, sensibilidade e entendimento acerca de comunidade de maneira sistêmica e integral. Objetivo: enfocar no perfil do profissional de saúde odontológica e os principais desafios que ele se depara quando no cenário da saúde pública, o Sistema Único de Saúde (SUS). Método: Pesquisa bibliográfica realizada nas bases de dados PUBMED, Scielo, Lilacs e artigos do Google Acadêmico, com as palavras-chave: Odontologia; Ortodontia; SUS; Saúde Pública. Conclusão: Mesmo diante de um cenário muitas vezes precário que os profissionais odontológicos encontram, o Brasil é um dos poucos países que oferecem serviço odontológico gratuito, se fazendo necessário uma participação mais efetiva destes profissionais no planejamento das políticas públicas, para que a Odontologia alcance um patamar digno dentro da Saúde Pública.
Downloads
Download data is not yet available.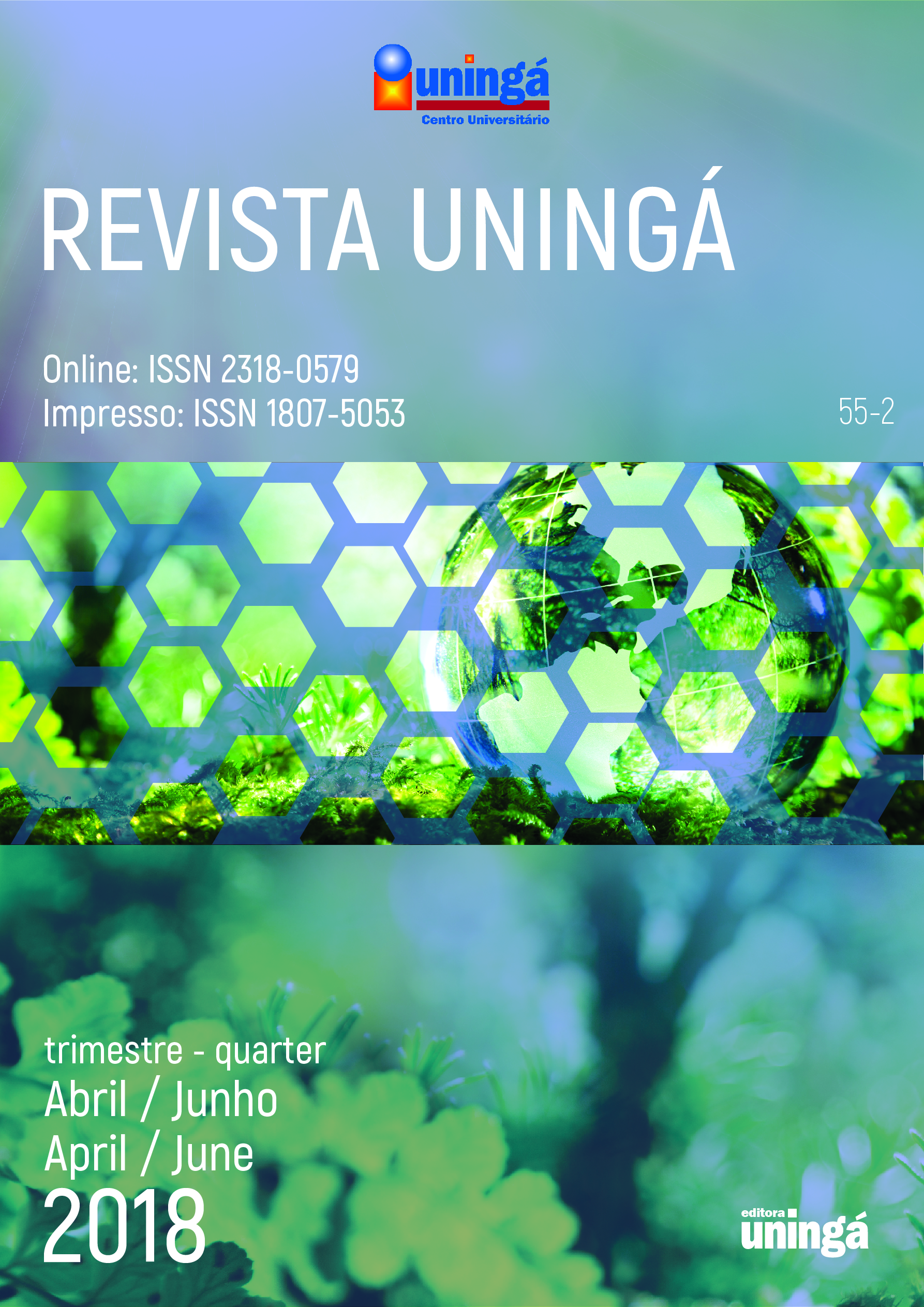 Downloads
How to Cite
Bragiato Junior, R., de Oliveira, R. C. G., & de Oliveira, R. C. G. (2018). ORTODONTIA NO SUS. Revista Uningá, 55(2), 154–168. https://doi.org/10.46311/2318-0579.55.eUJ217
License
I declare/we declare that the text submitted here is original, of my own authorship and does not infringe any type of third party rights. The content is my/our sole responsibility. Possible research involving animals and/or human beings is in accordance with Resolution 196/96 of the National Health Council and its complements. I declare that I am/we are in possession of the written consent of patients and that the research and its procedures were timely and adequately approved by the Ethics Committee of the institution of origin. We further declare that all institutional affiliations and all sources of financial support for the work are duly informed. I certify that there is no commercial or associative interest that represents a conflict of interest related to the submitted work. If there is commercial interest, in addition to the technical and academic ones, in the publication of the article, the information will be reported during the text.