ESTRATIFICAÇÃO DE RISCO EM GESTANTES NO PRÉ-NATAL
Keywords:
Gestantes. Fatores de Risco. Saúde da Mulher.
Abstract
O objetivo do presente estudo foi analisar a estratificação de risco em gestantes na assistência pré-natal de uma Clínica Materno-infantil. O estudo caracterizou-se como documental quantitativo e foi realizado a partir da análise das fichas de cadastramento das gestantes – SISPRENATAL, no período de Julho a Dezembro de 2016 na Clínica Materno-infantil localizada no noroeste do Paraná. Predominaram gestantes jovens adultas, brancas, com mais de 5 anos de estudos que convivem com companheiro. Com relação à estratificação de risco, apenas 1,3% foram estratificadas com Risco Intermediário e 16,4% foram estratificadas como de Alto Risco, e 82,4% foram estratificadas como Risco Habitual. Porém, verificou-se que a principal causa do Risco Intermediário está relacionada a óbito em gestação anterior e Alto Risco relacionados a 3 cesarianas prévias e tabagismo. Por fim, concluiu-se que a estratificação do risco das gestantes é uma estratégia de fundamental importância para a organização da assistência segundo as necessidades de saúde dessa população, subsidiando ações educativas e de avaliação e consolidação das ações do programa. 
Downloads
Download data is not yet available.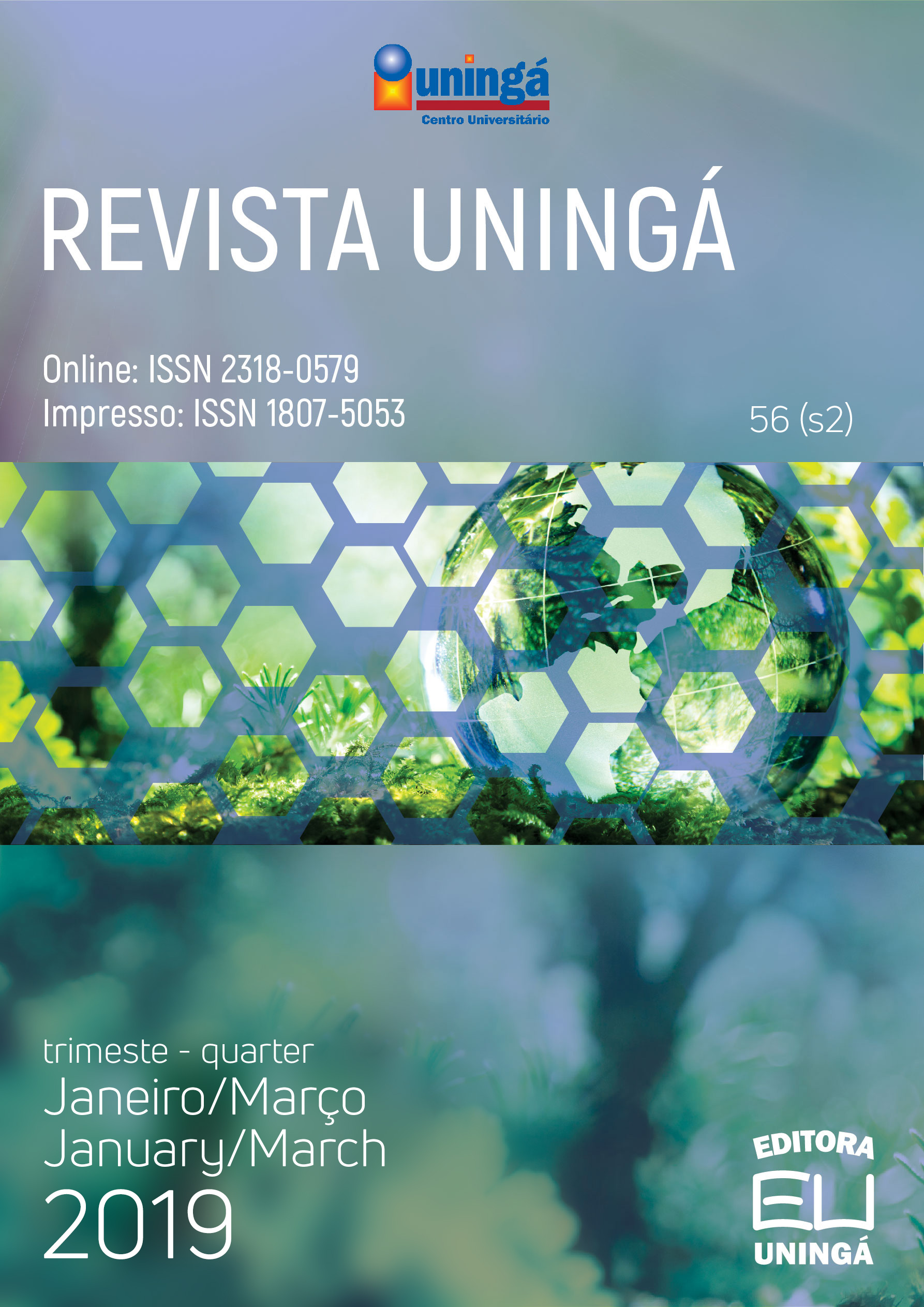 Downloads
How to Cite
Leite, V. C., Gasquez, A. de S., & Bertoncim, K. R. I. (2019). ESTRATIFICAÇÃO DE RISCO EM GESTANTES NO PRÉ-NATAL. Revista Uningá, 56(S2), 184–193. https://doi.org/10.46311/2318-0579.56.eUJ2160
License
I declare/we declare that the text submitted here is original, of my own authorship and does not infringe any type of third party rights. The content is my/our sole responsibility. Possible research involving animals and/or human beings is in accordance with Resolution 196/96 of the National Health Council and its complements. I declare that I am/we are in possession of the written consent of patients and that the research and its procedures were timely and adequately approved by the Ethics Committee of the institution of origin. We further declare that all institutional affiliations and all sources of financial support for the work are duly informed. I certify that there is no commercial or associative interest that represents a conflict of interest related to the submitted work. If there is commercial interest, in addition to the technical and academic ones, in the publication of the article, the information will be reported during the text.