CLAREAMENTO INTERNO EM DENTE TRAUMATIZADO: RELATO DE CASO CLÍNICO
Keywords:
clareamento dental, clareamento interno, trauma dental
Abstract
Dentes anteriores com alteração de cor podem ter relação com traumatismo, tendo em vista que após o acontecimento, os túbulos dentinários ficam impregnados de sangue, promovendo a pigmentação do elemento dentário. Neste trabalho, será relatada a resolução de um caso clínico em que o elemento dental encontrava-se com alteração de cor devido a um possível trauma. Após o tratamento endodôntico, foi realizada a técnica de clareamento interno mediata, usando-se de um gel clareador na cavidade dentária.
Neste método clareador, os cirurgiões-dentistas devem lidar com a expectativa dos pacientes, visto que não há como prever exatamente a coloração final; também há o risco de recidiva da cor. No caso clínico apontado neste trabalho, a paciente ficou satisfeita com o resultado obtido.
Downloads
Download data is not yet available.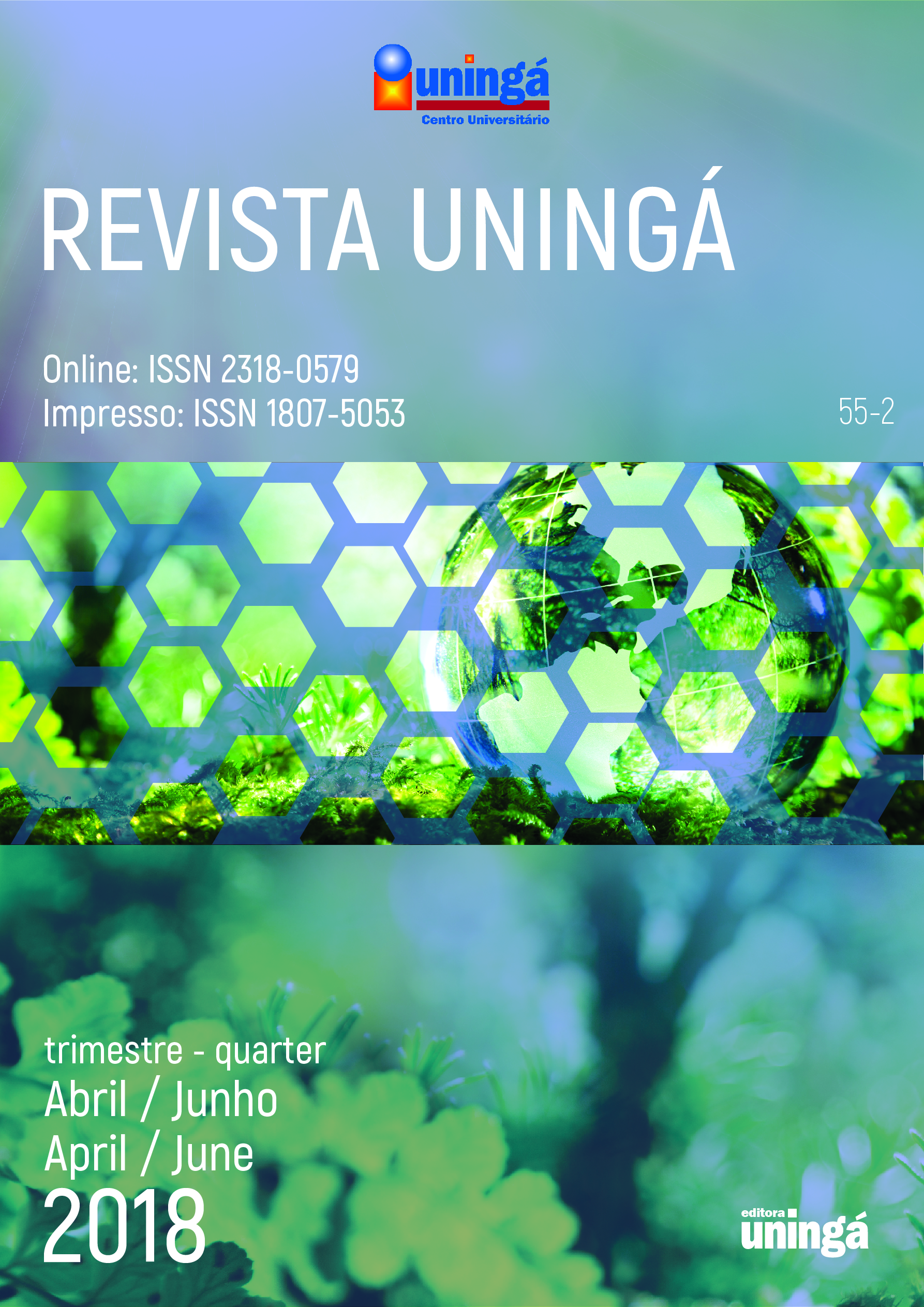 Downloads
How to Cite
Mileski, T., Felix, B. B., Pini, N. I. P., Lima, F. F., Mori, A. A., & Sundfeld Neto, D. (2018). CLAREAMENTO INTERNO EM DENTE TRAUMATIZADO: RELATO DE CASO CLÍNICO. Revista Uningá, 55(2), 24–32. https://doi.org/10.46311/2318-0579.55.eUJ205
License
I declare/we declare that the text submitted here is original, of my own authorship and does not infringe any type of third party rights. The content is my/our sole responsibility. Possible research involving animals and/or human beings is in accordance with Resolution 196/96 of the National Health Council and its complements. I declare that I am/we are in possession of the written consent of patients and that the research and its procedures were timely and adequately approved by the Ethics Committee of the institution of origin. We further declare that all institutional affiliations and all sources of financial support for the work are duly informed. I certify that there is no commercial or associative interest that represents a conflict of interest related to the submitted work. If there is commercial interest, in addition to the technical and academic ones, in the publication of the article, the information will be reported during the text.