INCISIVOS LATERAIS CONÓIDES: RESTABELECENDO A HARMONIA DO SORRISO
Keywords:
Adolescente, Resinas compostas, Estética.
Abstract
A solução de problemas estéticos na Odontologia restauradora tem se tornado um desafio cada vez maior devido ao elevado nível de exigência dos pacientes, que buscam soluções para resgatar a condição de naturalidade dos dentes e sua compatibilidade com o tecido gengival, requisitos básicos da Odontologia estética. Situações que antes passavam despercebidas, hoje são pré-requisitos para a aceitação do trabalho restaurador. Nesse caso é apresentado o relato da correção na forma dos incisivos laterais conóides, por meio do emprego da técnica direta, com a utilização de resina composta, obtendo-se ótimos resultados. Desta forma observa-se a relevância da atuação do cirurgião-dentista para a obtenção de um sorriso harmônico e em consequência melhor qualidade de vida do paciente.
Downloads
Download data is not yet available.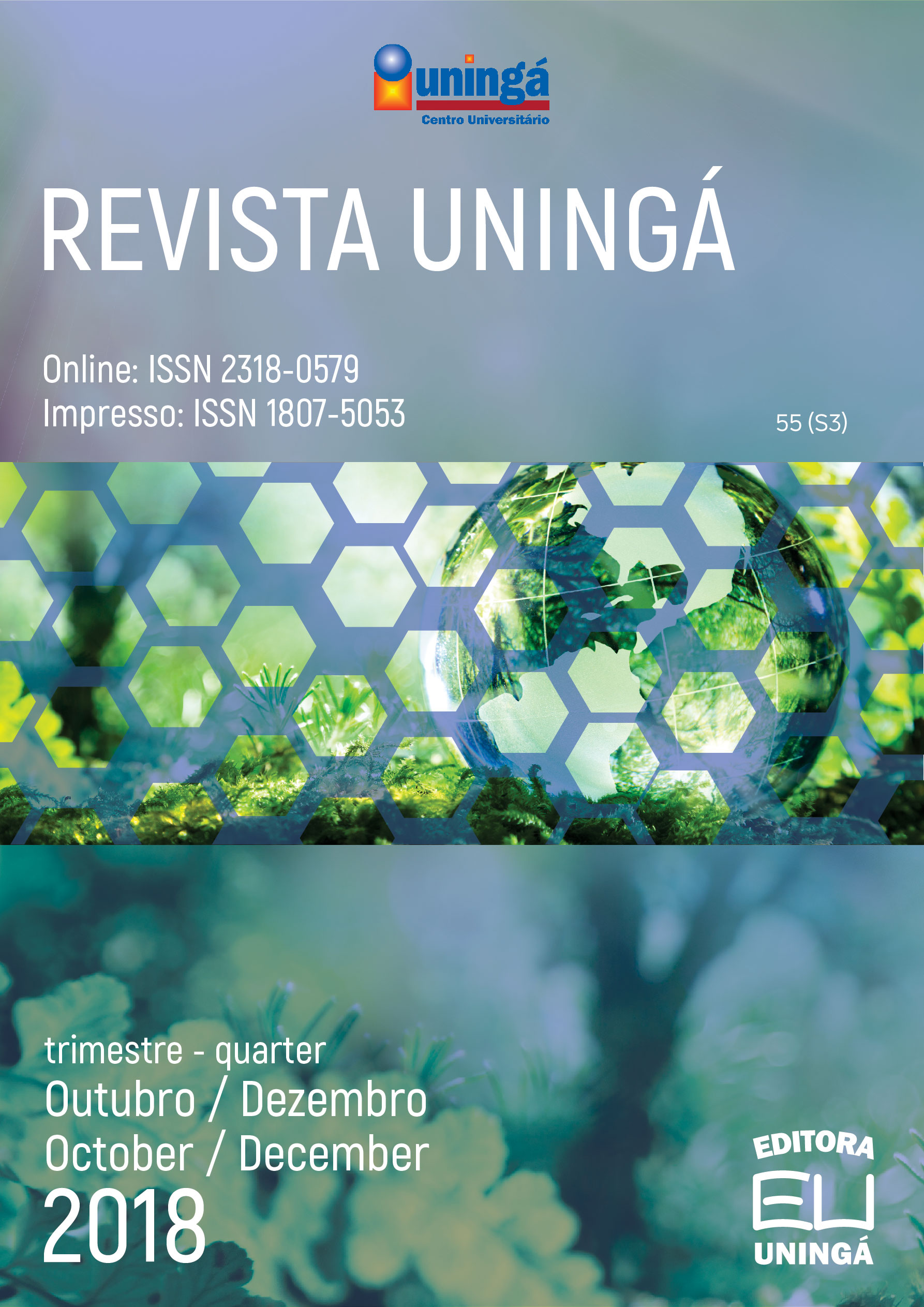 Downloads
How to Cite
Kureski, P. V., Santin, G. C., Casola, H. D., Costa, J. V. da, & Franzin, L. C. da S. (2018). INCISIVOS LATERAIS CONÓIDES: RESTABELECENDO A HARMONIA DO SORRISO. Revista Uningá, 55(S3), 203–210. https://doi.org/10.46311/2318-0579.55.eUJ187
License
I declare/we declare that the text submitted here is original, of my own authorship and does not infringe any type of third party rights. The content is my/our sole responsibility. Possible research involving animals and/or human beings is in accordance with Resolution 196/96 of the National Health Council and its complements. I declare that I am/we are in possession of the written consent of patients and that the research and its procedures were timely and adequately approved by the Ethics Committee of the institution of origin. We further declare that all institutional affiliations and all sources of financial support for the work are duly informed. I certify that there is no commercial or associative interest that represents a conflict of interest related to the submitted work. If there is commercial interest, in addition to the technical and academic ones, in the publication of the article, the information will be reported during the text.