UTILIZAÇÃO DE IMPLANTES CURTOS EM REBORDOS ATRÓFICOS DOS MAXILARES
Keywords:
Implantes curtos, osseointegração
Abstract
Introdução: O tratamento reabilitador com implantes instituiu novos conceitos de planejamento de próteses dentárias, visando proporcionar uma função mastigatória eficiente ao paciente, bem como alternativas estéticas restabelecidas. Atualmente, a colocação de implantes dentários tem aumentado seu número a nível mundial, onde a cada ano são colocados aproximadamente cerca de um milhão de implantes dentários. Na tentativa de evitar cirurgias de enxerto ósseo e diminuir as etapas cirúrgicas, como também o tempo de tratamento, surgem os implantes curtos como uma alternativa eficaz. Objetivo: Por meio de uma revisão bibliográfica, apresentar as principais características dos implantes curtos, suas vantagens e complicações. Método: Pesquisa bibliográfica realizada nas bases de dados PUBMED, Scielo, Lilacs e artigos do Google Acadêmico, com as palavras-chave: Implante dentário; Implante Curto; Osseointegração. Conclusão: os implantes curtos apresentaram-se como uma excelente alternativa em relação a implantes de maior comprimento. Seu uso apresenta como vantagens: diminuição do tempo e custo do tratamento quando comparado a tratamentos que utilizam cirurgias de enxertos ósseos, menor complicação pós-operatória levando a uma melhor aceitação por parte do paciente.
Downloads
Download data is not yet available.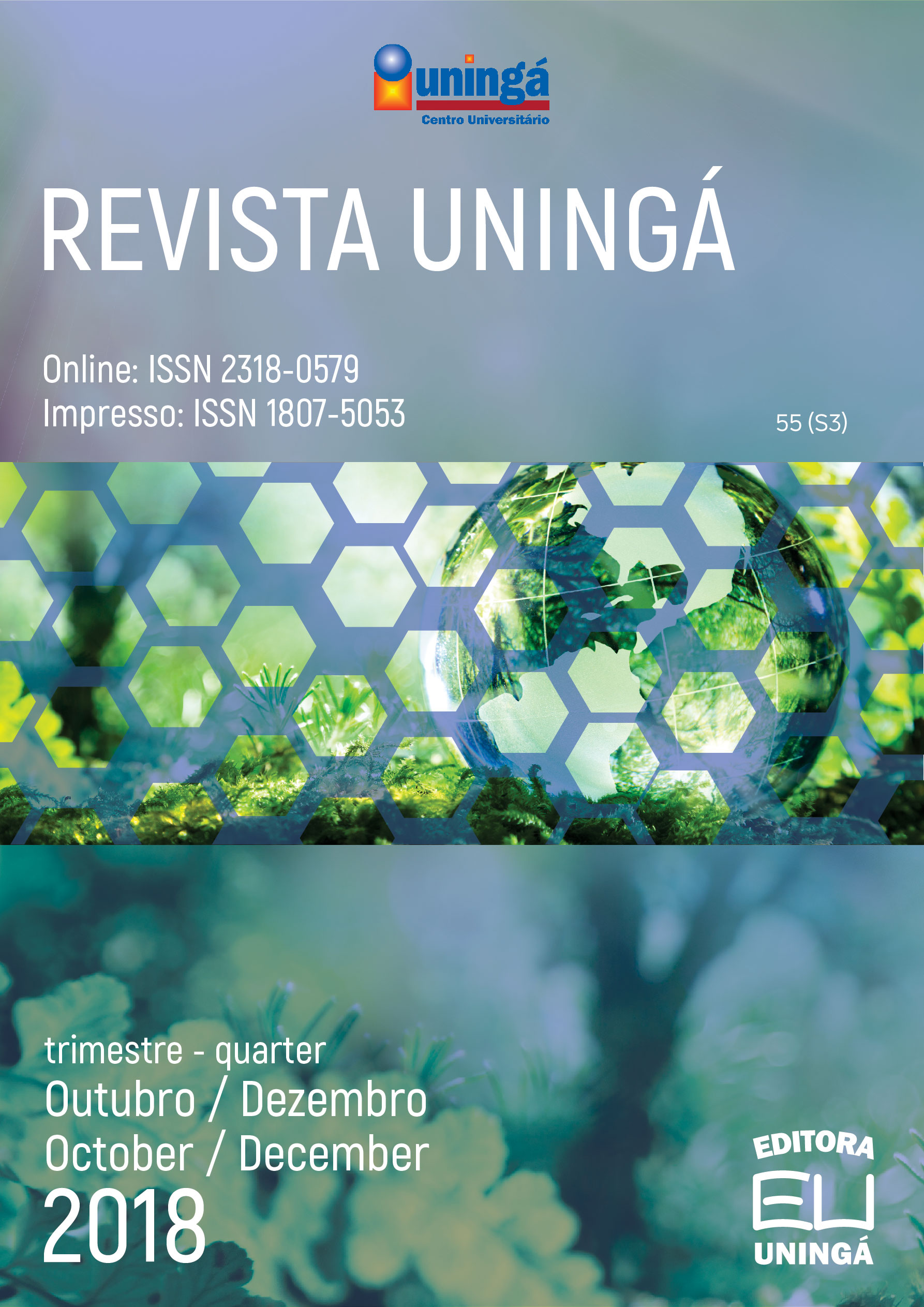 Downloads
How to Cite
Tamura, L. Y. M., Gottardo, V. D., Costa, J. V. da, & Souza, I. H. B. de. (2018). UTILIZAÇÃO DE IMPLANTES CURTOS EM REBORDOS ATRÓFICOS DOS MAXILARES. Revista Uningá, 55(S3), 191–202. https://doi.org/10.46311/2318-0579.55.eUJ154
License
I declare/we declare that the text submitted here is original, of my own authorship and does not infringe any type of third party rights. The content is my/our sole responsibility. Possible research involving animals and/or human beings is in accordance with Resolution 196/96 of the National Health Council and its complements. I declare that I am/we are in possession of the written consent of patients and that the research and its procedures were timely and adequately approved by the Ethics Committee of the institution of origin. We further declare that all institutional affiliations and all sources of financial support for the work are duly informed. I certify that there is no commercial or associative interest that represents a conflict of interest related to the submitted work. If there is commercial interest, in addition to the technical and academic ones, in the publication of the article, the information will be reported during the text.