A FOTOGRAFIA COMO FONTE DE PESQUISA PARA A HISTÓRIA E MEMÓRIA DE UM MUNICÍPIO TOCANTINENSE
Larissa Barbosa Alencar

Universidade Federal do Tocantins

Gustavo Cunha de Araújo

Universidade Federal do Tocantins
Abstract
Pesquisa sobre fotografia com o foco em um município do estado do Tocantins é um meio de tentar contar um pouco a história dessa cidade, uma vez que são poucas informações ou arquivos que revelam parte dessa história. Esta pesquisa tem como principal objetivo identificar, através de registros fotográficos, a história e a memória da cidade de Tocantinópolis - TO. De abordagem qualitativa e de natureza básica, os instrumentos de coletas de dados utilizados foram as fontes visuais (fotografias) a respeito de Tocantinópolis - TO, além da pesquisa bibliográfica. Dentre alguns resultados encontrados, as imagens analisadas revelaram parte da história e da memória dessa cidade. As informações geradas nas análises nos auxiliaram a identificar elementos visuais presentes nas fotografias que permitissem ampliar a capacidade de leitura e interpretação, o que foi fundamental para compreender as histórias, as memórias e o contexto que acompanham (ou acompanharam) essas imagens registradas nessa pesquisa.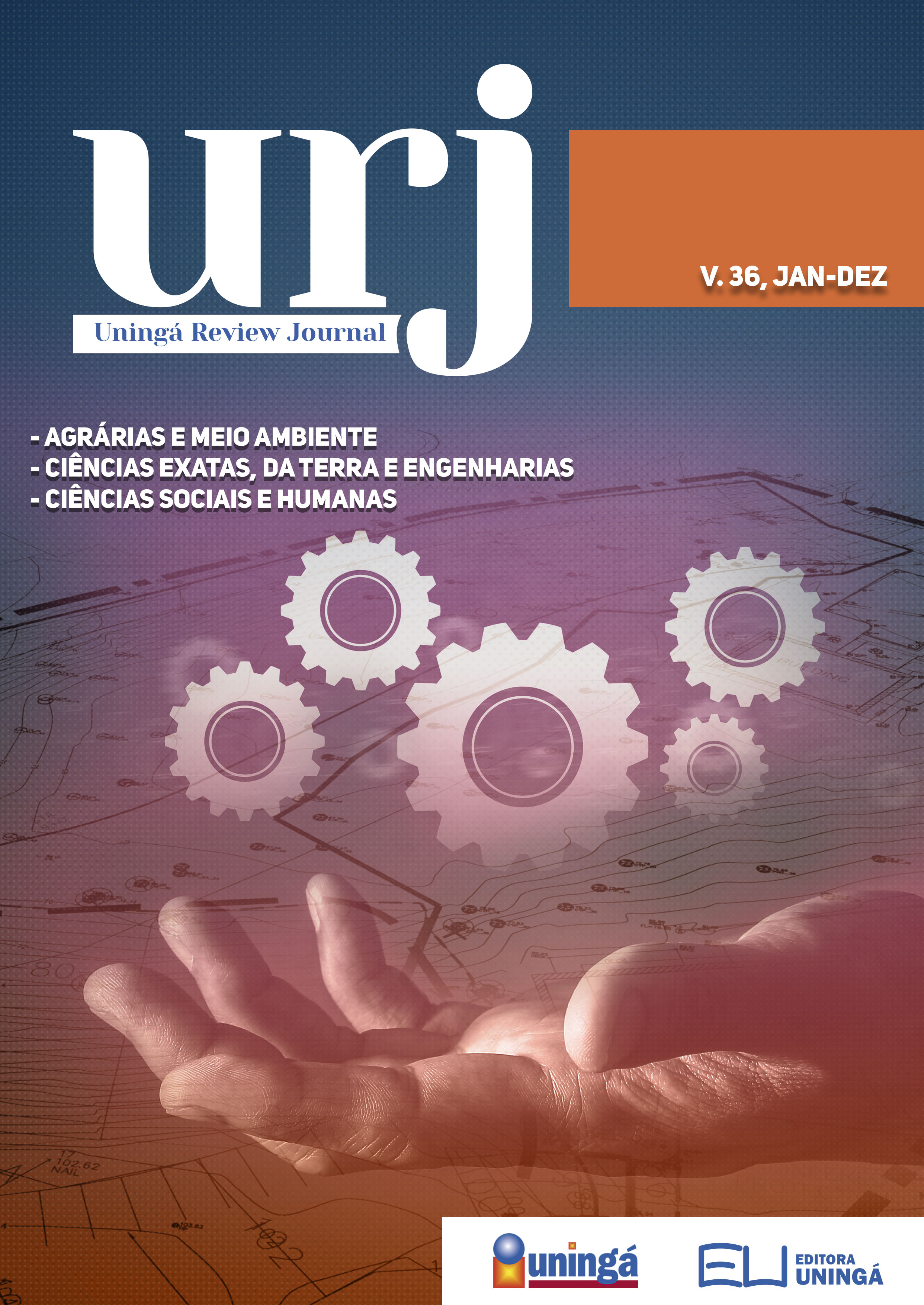 How to Cite
ALENCAR, Larissa Barbosa; CUNHA DE ARAÚJO, Gustavo. A FOTOGRAFIA COMO FONTE DE PESQUISA PARA A HISTÓRIA E MEMÓRIA DE UM MUNICÍPIO TOCANTINENSE.
Revista Uningá Review
, [S.l.], v. 36, p. eURJ4110, dec. 2021. ISSN 2178-2571. Available at: <
http://revista.uninga.br/index.php/uningareviews/article/view/4110
>. Date accessed: 18 may 2022.
Section
3º Seção: Ciências Sociais e Humanas
I declare/we declare that the text submitted here is original, of my own authorship and does not infringe any type of third party rights. The content is my/our sole responsibility. Possible research involving animals and/or human beings is in accordance with Resolution 196/96 of the National Health Council and its complements. I declare that I am/we are in possession of the written consent of patients and that the research and its procedures were timely and adequately approved by the Ethics Committee of the institution of origin. We further declare that all institutional affiliations and all sources of financial support for the work are duly informed. I certify that there is no commercial or associative interest that represents a conflict of interest related to the submitted work. If there is commercial interest, in addition to the technical and academic ones, in the publication of the article, the information will be reported during the text.