INOCULAÇÃO E APLICAÇÃO DE DIFERENTES DOSES DE Azospirillum brasilense E SUA INFLUÊNCIA NO DESENVOLVIMENTO DA CULTURA DO MILHO
Abstract
Benefits in grain productivity, with low economic cost, ease of application, without causing toxic damage to the environment and with high potential for crop response, are target points in research involving the cultivation of corn. In this context, the present study aimed to evaluate the effect of inoculation of Azospirillum brasilense on the vegetative structures of the corn crop, envisioning an increase in the development of the plant. The experimental design used was completely randomized, with six treatments and four replications, totaling 24 experiments. Seeds were inoculated with A. brasilense in different doses of the commercial product (0 - 1000 mL), where the plant height (AP), ear insertion height (AIE), stem diameter (DC), total number of leaves (NTF) and number of leaves below the first ear (NFAE), were evaluated. The inoculation of corn seeds based on A. brasilense strain Ab-V5 promoted influence on some biometric variables, with an increase in the total number of leaves (NTF), plant height (AP) and height of ear insertion (AIE) for the evaluated hybrid, resulting in increments in its vegetative development. The dosage of 549 mL per hectare was considered as favorable to result in greater amounts of total leaves (NTF) in the plant, according to the adjustment of the proposed model. The results emphasized that inoculation with this strain is a valid technique and is increasingly used by farmers, and its study is a contributing factor for improvements in agronomic parameters.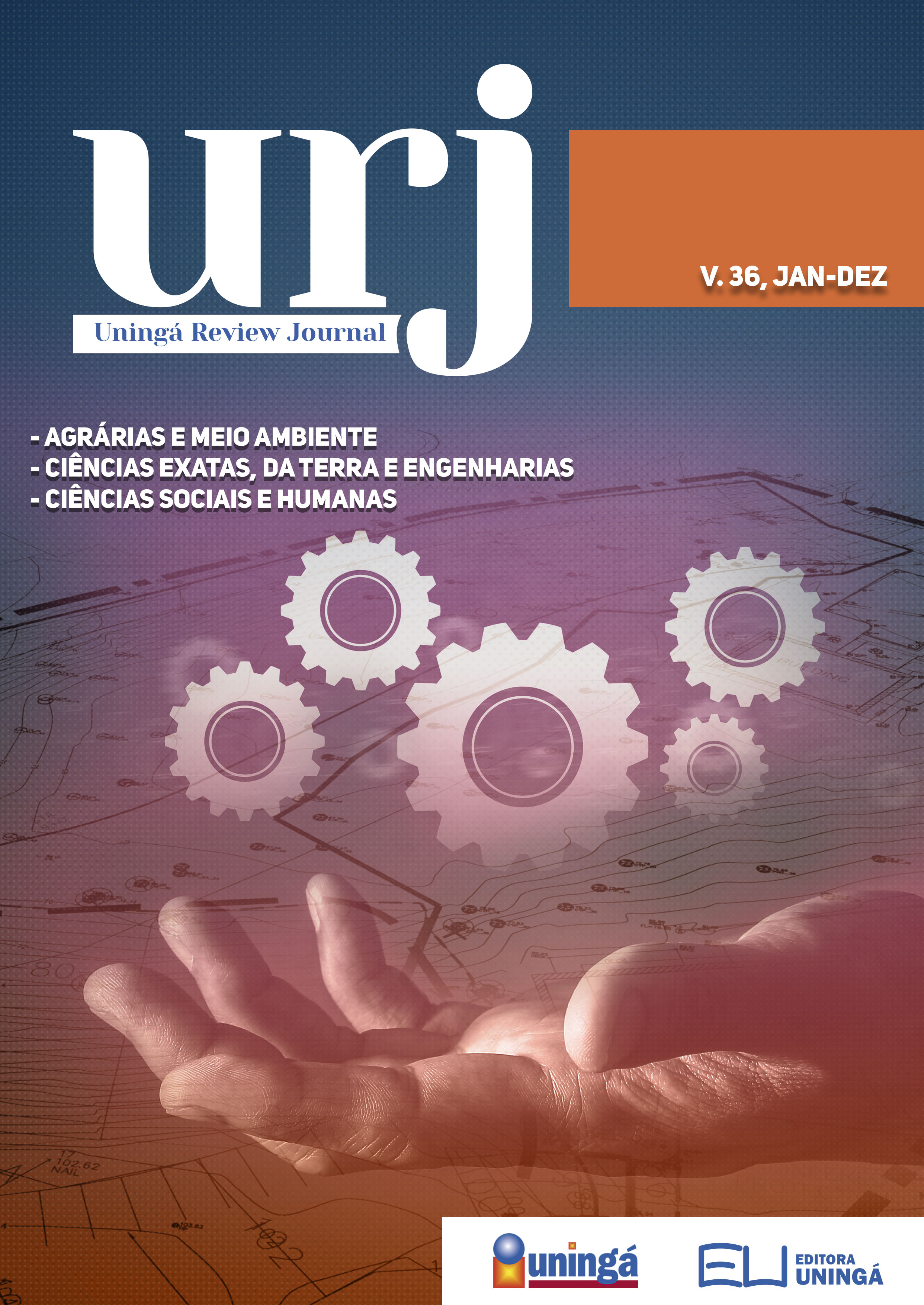 How to Cite
RASPE, Djéssica Tatiane; RASPE, Cristian Rafael. INOCULAÇÃO E APLICAÇÃO DE DIFERENTES DOSES DE Azospirillum brasilense E SUA INFLUÊNCIA NO DESENVOLVIMENTO DA CULTURA DO MILHO.
Revista Uningá Review
, [S.l.], v. 36, p. eURJ3638, mar. 2021. ISSN 2178-2571. Available at: <
http://revista.uninga.br/index.php/uningareviews/article/view/3638
>. Date accessed: 18 may 2022.
Section
1º Seção: Meio Ambiente e Agrárias
I declare/we declare that the text submitted here is original, of my own authorship and does not infringe any type of third party rights. The content is my/our sole responsibility. Possible research involving animals and/or human beings is in accordance with Resolution 196/96 of the National Health Council and its complements. I declare that I am/we are in possession of the written consent of patients and that the research and its procedures were timely and adequately approved by the Ethics Committee of the institution of origin. We further declare that all institutional affiliations and all sources of financial support for the work are duly informed. I certify that there is no commercial or associative interest that represents a conflict of interest related to the submitted work. If there is commercial interest, in addition to the technical and academic ones, in the publication of the article, the information will be reported during the text.