DEPRESSION, ANXIETY AND USE OF MEDICINES IN PSYCHOLOGY ACADEMICS
Abstract
A ansiedade e a depressão são distúrbios emocionais que podem ser acarretados por fatores estressantes no âmbito acadêmico bem como no profissional. O objetivo foi avaliar a prevalência de depressão, ansiedade e uso de medicamentos em acadêmicos de Psicologia. Trata-se de uma pesquisa de caráter quantitativo, corte transversal e comparativo. Os acadêmicos do curso de Psicologia de uma instituição privada de ensino superior da cidade de Montes Claros – MG, foram o público alvo. Participaram da pesquisa 33 acadêmicos do período noturno, de ambos os sexos, com idade igual ou superior a dezoito anos, selecionados de forma aleatória. Como instrumentos foram utilizados três questionários, Inventário de Depressão de Beck, Inventário de Beck de Ansiedade e Teste de Morisky-Green que visaram contribuir na identificação de questões relacionadas a ansiedade e depressão e uso de medicamentos. Os resultados demonstraram maior prevalência de acadêmicos do sexo feminino (81,8%). Através dos dados pôde-se revelar que ao juntar as ansiedades moderada e grave temos quase um terço do grupo pesquisado (30,4%). Quanto a depressão, ficou evidenciado que (54,5%) não apresentam quadro depressivo, e que o público pesquisado é menos aderente ao uso medicamentos (72,7%). Os resultados encontrados nos permitem concluir que há uma maior prevalência de sintomas de ansiedade entre os estudantes e em consequência disso o uso de medicamentos, de forma a não o deixar de lado mesmo em momentos em que está se sentindo bem, e sendo uma menor prevalência referente aos sintomas de depressão.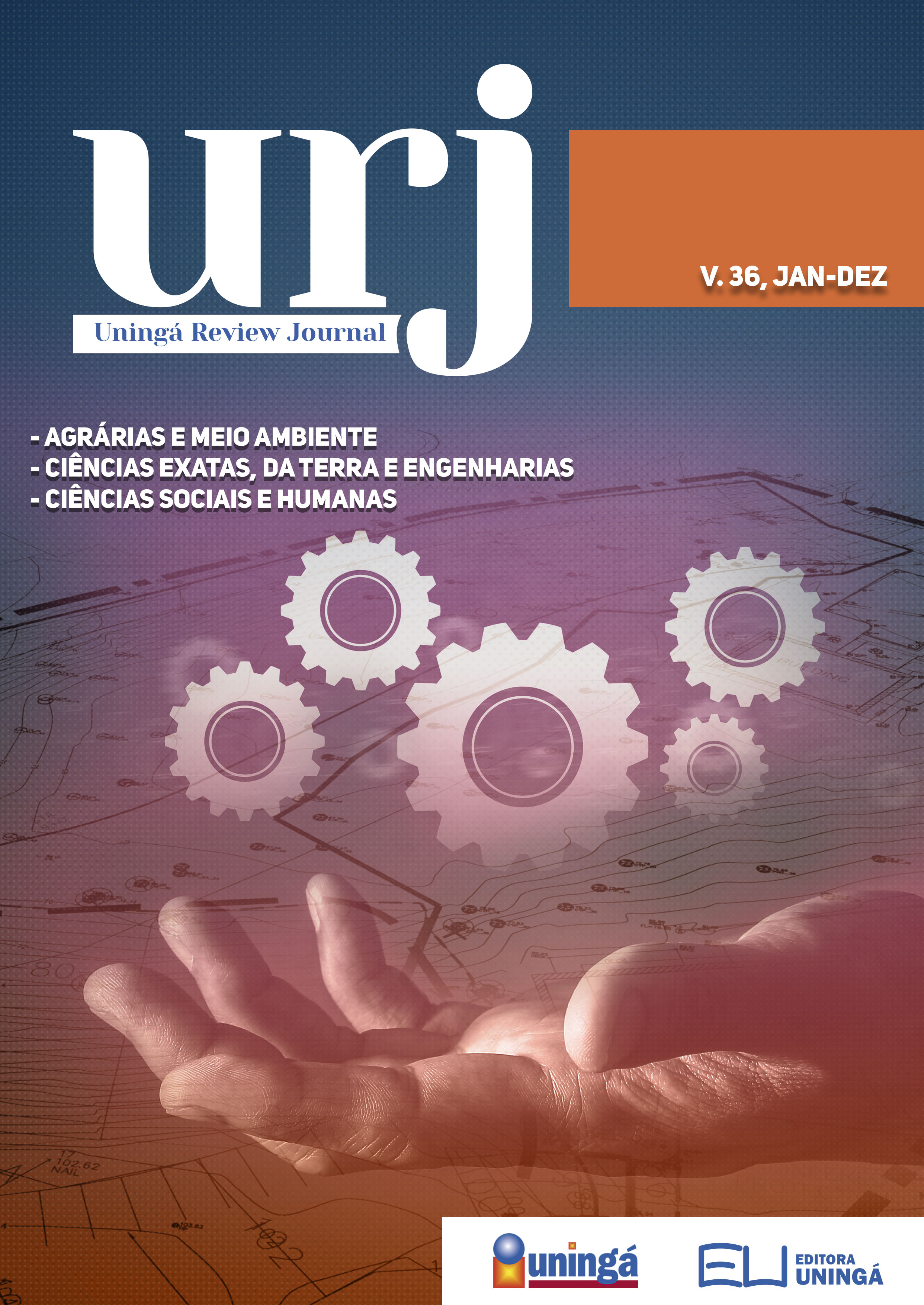 How to Cite
SOARES, Wellington Danilo; CACHOEIRA, Bárbara Tatiana; MATOS, Hellem Caroline Gonçalves. DEPRESSION, ANXIETY AND USE OF MEDICINES IN PSYCHOLOGY ACADEMICS.
Revista Uningá Review
, [S.l.], v. 36, p. eURJ3608, mar. 2021. ISSN 2178-2571. Available at: <
http://revista.uninga.br/index.php/uningareviews/article/view/3608
>. Date accessed: 18 may 2022.
Section
3º Seção: Ciências Sociais e Humanas
I declare/we declare that the text submitted here is original, of my own authorship and does not infringe any type of third party rights. The content is my/our sole responsibility. Possible research involving animals and/or human beings is in accordance with Resolution 196/96 of the National Health Council and its complements. I declare that I am/we are in possession of the written consent of patients and that the research and its procedures were timely and adequately approved by the Ethics Committee of the institution of origin. We further declare that all institutional affiliations and all sources of financial support for the work are duly informed. I certify that there is no commercial or associative interest that represents a conflict of interest related to the submitted work. If there is commercial interest, in addition to the technical and academic ones, in the publication of the article, the information will be reported during the text.